Relief, Recovery, and Refugees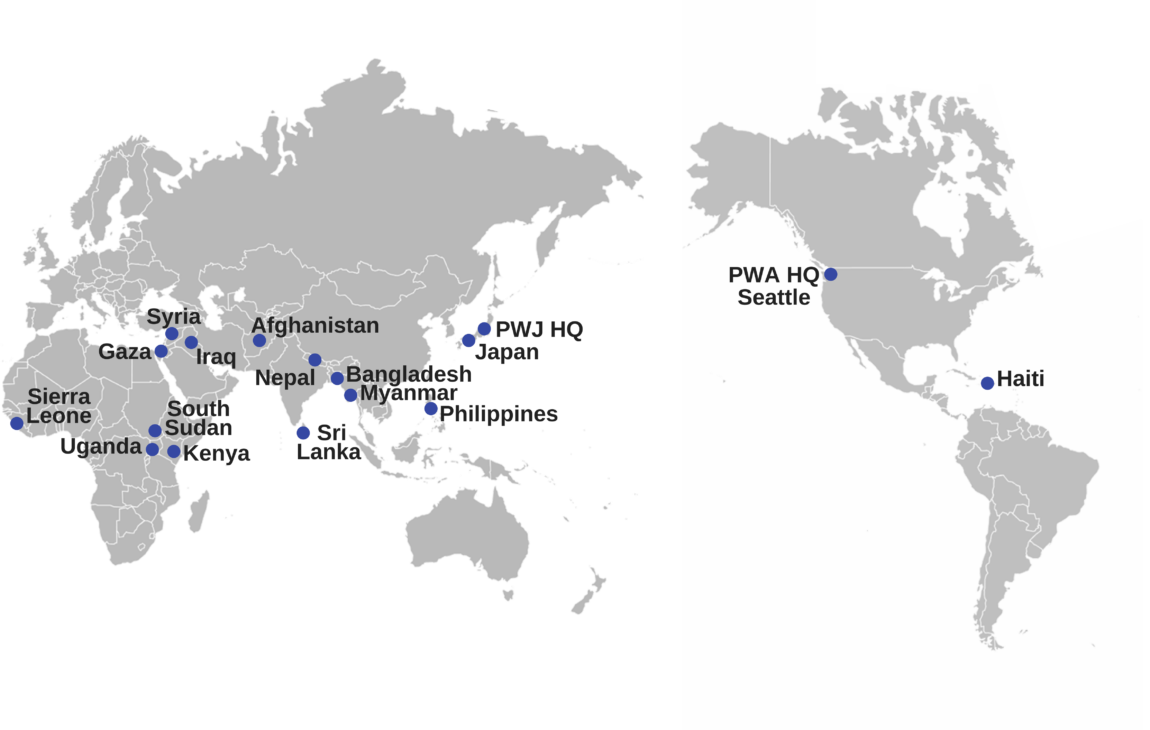 Peace Winds is committed to serving people affected by natural disasters and man-made crises around the world. Through humanitarian assistance and disaster response, Peace Winds helps the most vulnerable by working with governments, host nations, militaries, and local NGOs to provide immediate aid and resources from the U.S. and Japan. Peace Winds staff and skilled partners coordinate on-site relief and rehabilitation, provide liaison services among international responders, and ensure resources are used efficiently to assist communities in relief and recovery.
Peace Winds responds to those in need, even seeking out overlooked people and areas.
After Hurricane Matthew slammed into Haiti, Peace Winds responded quickly and included the neglected area of Saint Jean du Sud, providing relief goods and repairing destroyed homes and schools.
Ongoing conflicts in the Middle East are devastating local economies, which disproportionately affects young workers. Peace Winds established youth programs in Gaza to provide employment and income to this overlooked generation of people struggling to find work.
Following its immediate relief to the 2015 Nepal earthquakes, Peace Winds traveled to the overlooked Ramechhap district and constructed clean water systems for rural communities.
Immediately after Super Typhoon Haiyan, Peace Winds responded in the devastated Eastern Philippines yet also supported the recovery of an outlying western island that received little to no aid.
Peace Winds also focuses on vulnerable populations within communities.
The elderly are especially vulnerable to isolation, cognitive decline, and other health problems following disasters. Peace Winds hosts programs for the elderly living in temporary housing communities in Japan and partners with trained medical staff for counseling and other health needs.
Women and children are 14 times more likely to die or be injured during a disaster, facing numerous setbacks in a disaster's aftermath. Peace Winds acknowledges this vulnerability and targets its response accordingly. Peace Winds includes and empowers women in rebuilding and recovery efforts, including providing WASH, education and livelihood training, and financial stability.
In East Africa refugee camps, Peace Winds has built latrines and water infrastructures and constructed facilities appropriate for those with special needs.
Relief, Recovery, and Refugee Projects