Typhoon Nepartak Strikes Taiwan
July 15, 2016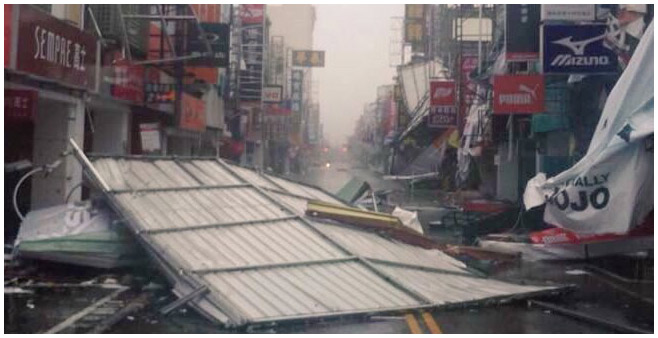 Super Typhoon Nepartak struck Taiwan on July 8, 2016 with winds over 160 mph, 44-foot waves, and torrential rains.    Typhoon Nepartak was the first typhoon in the northern hemisphere in 2016, reminding all of the upcoming storm season facing the Asia Pacific.
Taiwan authorities have been responding with deployment of 3,000 troops and 35,000 more on standby.  Community and private sector support has joined the "whole of society" response.   Over 16,000 people have been evacuated across 14 countries and cities.  Shattered glass or airborne debris injured more than 175 persons.  More than 90 shelters are housing the displaced.  Recovery both in human and economic terms will be challenging.
PWA is working with the Taiwan Government and civil society to strengthen "whole of society" preparedness and response.  Taiwan's preparedness and response to Typhoon Nepartak clearly demonstrates they have expertise to share with others.
READ MORE about Peace Winds' work with Taiwan.