Nepal Earthquake & Floods
Timeframe: 2015-Present
Peace Winds returned to Nepal in August 2017 after massive flooding displaced thousands in the southern plains. Peace Winds distributed food and provided shelter and supplies, including mattresses and blankets, to people displaced by the floods. Peace Winds continues to monitor and provide assistance to flood victims, ensuring they are cared for throughout the 2017-2018 winter and helping families transition into housing.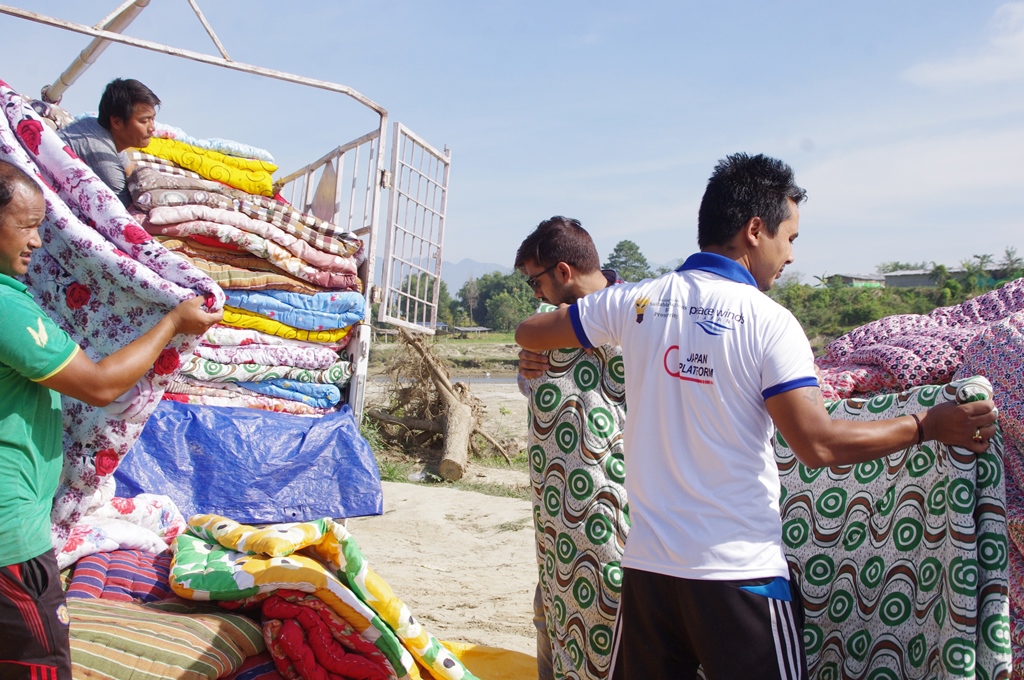 In April 2015, the Gorkha Earthquakes devastated Nepal, resulting in severely damaged villages all over the country and displacing hundreds of thousands of people from their homes. Peace Winds provided immediate and concentrated relief efforts by providing shelter and food assistance to more than 1,000 families in the Sindhupalchowk District, where the earthquakes damaged or destroyed 90 percent of homes.
In late 2015 and early 2016, Peace Winds provided 2,705 families (approximately 13,525 individuals) with materials to repair and rebuild houses damaged in the earthquake. Peace Winds coordinated with national engineers and masons to train local residents in earthquake resistant construction technology and provided construction materials.
In 2016 and 2017, Peace Winds expanded its support to the overlooked Ramechhap district to construct clean water systems for rural communities. Peace Winds also constructed community centers in the Byasi, Khawa, and Nala districts with our Nepalese partner NGO and funded livelihood training for women and girls. These community centers created a safe space for women and girls to access the knowledge and resources needed to restore their livelihoods.
In spring of 2017, Peace Winds left the area after these projects were completed and the training resulted in fully self-sustaining operations, bringing financial stability and benefitting the communities.