PWA Begins Nepal Shelter Project
July 27, 2015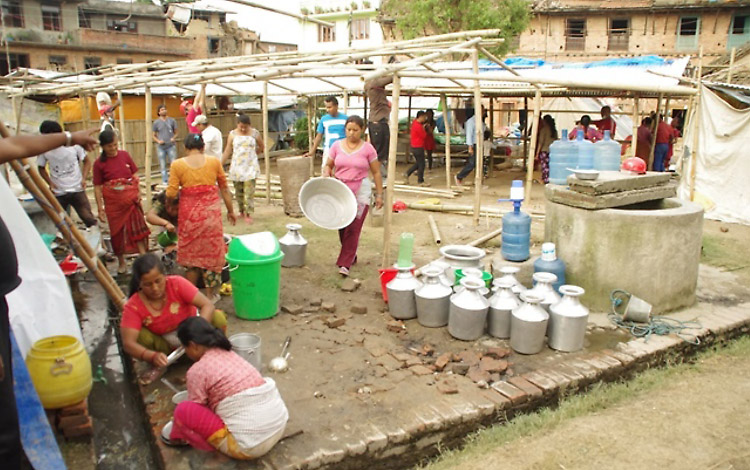 Peace Winds America is embarking on an urgently needed program to shelter displaced victims of the devastating April and May earthquakes in Nepal.  In the Chautara region of the Sindhupalchowk District, villages lost over 95% of their houses in the quake.  With the monsoon rains now arrived, it is imperative that survivors be provided with housing.
Through its partners on the ground, PWA is providing materials and tools for local residents to construct temporary shelters.  Primarily made out of bamboo and corrugated iron, these shelters will house two families and will shelter them from the monsoon rains.  We are partnering as well with local Village Development Councils to ensure equity and local representation.
Near the end of the monsoon season, engineers from our partnering local NGO will provide expertise and instruction to convert these shelters into durable, semi-permanent structures.  Using the same corrugated iron roofing, local residents will be given the tools to create seismically-protected, rugged housing.  Through the Peace Winds program over 1,000 households will be reached and assisted.
Even as the housing support project takes shape, Peace Winds continues to provide food assistance to earthquake survivors.  With your help, we can support Nepali residents who remain in dire need.