Peace Winds Takes Over Haki Evacuation Center Operations
July 27, 2017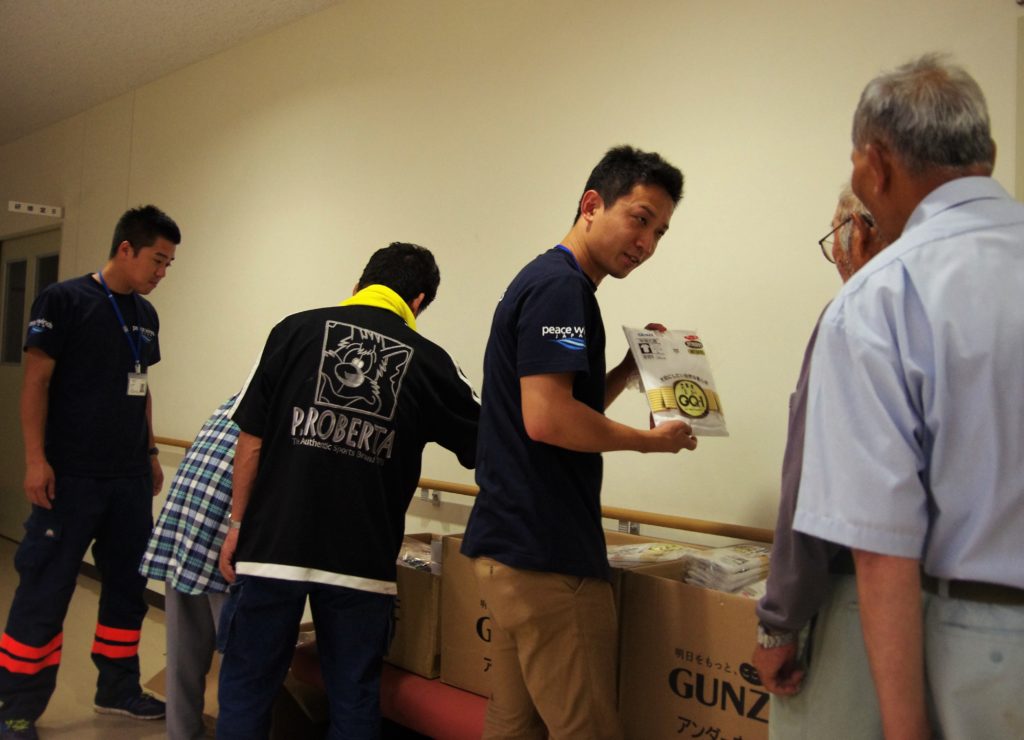 Over 700 people in Asakura, Fukuoka have been forced to live in evacuation centers as a result of the devastating July 5 floods. Since the water purification plant was damaged, more than 1,700 households have no access to clean water. There is no clear estimate of when the removal of driftwood, debris, and dirt will be completed, or when the water will be running once again. Prolonged life for evacuees at the shelters has become unavoidable.
The southern parts of the city, including Haki district, were severely damaged, displacing 89 households and forcing 161 people to live in the gymnasium of Haki Junior High School, one of the city's designated evacuation centers. The vast majority are living in the open space of the first floor gymnasium, with some survivors in the classrooms.
This evacuation center has been operated by city officials, school teachers, and other local disaster workers. Coordination has not been effective between the parties, causing several issues in the shelter's daily operations. At the request of the city of Asakura, Peace Winds has assumed control of the school's operations.  PWJ is collaborating with the city and school to coordinate shelter operations and to provide a safe living environment for evacuees.
PWJ is providing meals and bedding, as well as maintaining toilets, water (including baths, showers, and hygiene kits), and healthcare for the center.  Future projects also include assisting women, children, and the elderly by creating community spaces for each of these affected groups.
Donations are still needed to support evacuees living in these shelters, especially now that the operations are estimated to continue for another three months.  Please donate here to help recovery efforts and make life for evacuees more comfortable over the next several months.
DONATE HERE to help support Peace Winds' response in Kyushu.
READ MORE about Peace Winds' response in Kyushu.