Peace Winds Delivers Supplies to Evacuees in Asakura-City
July 13, 2017
July 12:  Peace Winds provides lunch to Toho village evacuees
Peace Winds' staff and volunteers prepared lunch for all evacuees each day.  The evening meal was provided by the town office.  Peace Winds continues to address the changing needs of the evacuees in shelters and those returning to their damaged homes.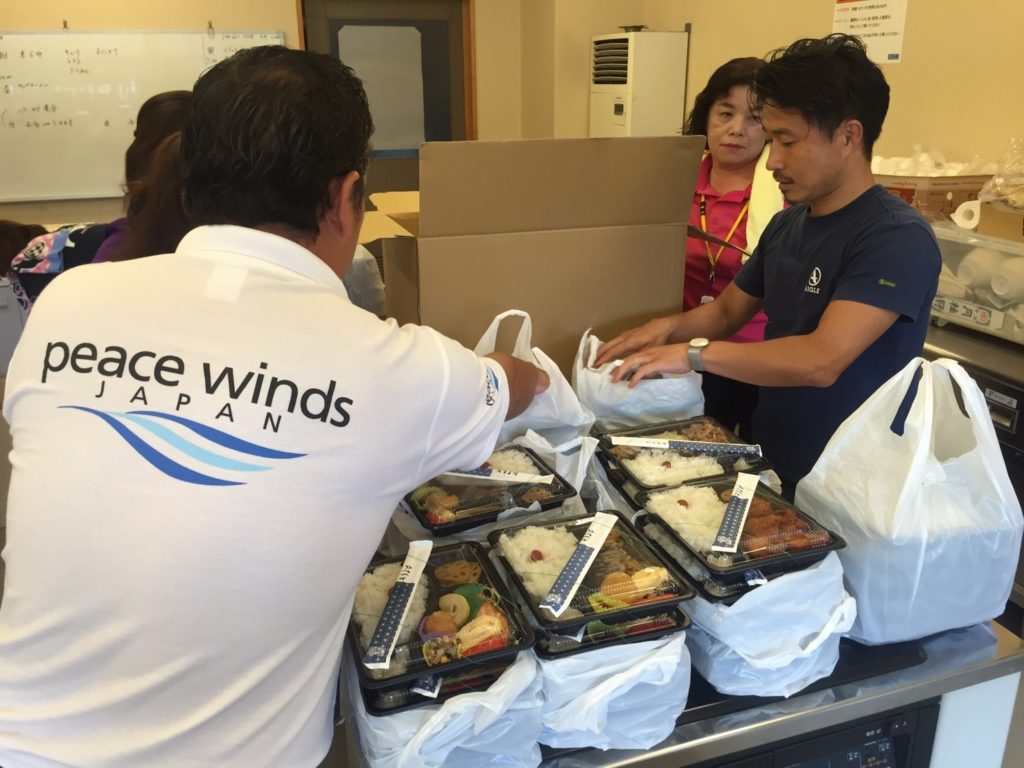 July 11, 2017: Peace Winds' rescue team continues searching for missing persons in Haki, Asakura.
The Peace Winds search and rescue team is working to find missing persons under wreckage.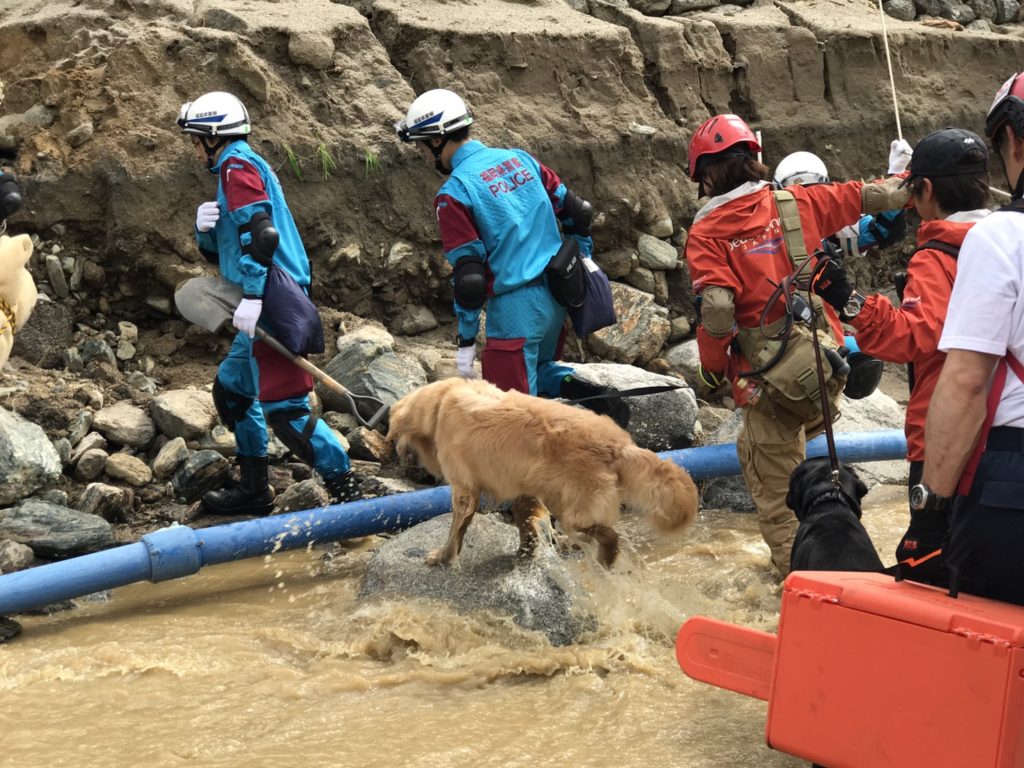 July 10:  Peace Winds expands immediate relief operations to Toho village in East Fukuoka.
Toho village is surrounded by mountains and is located on the east side of Asakura-City.  The floods resulting from Typhoon Nanmodal caused catastrophic landslides in the area, forcing 400 people to evacuate, most of whom were elderly.
The nine shelters in Toho village did not have water supplies, meaning evacuees could not wash their hands or shower. This put the shelters at a high risk of infectious diseases, with the elderly being the most vulnerable. The village's personnel office said, "We are worried about infections spreading due to the lack of water." According to a doctor in the village, the summer heat also increases the risk of food poisoning.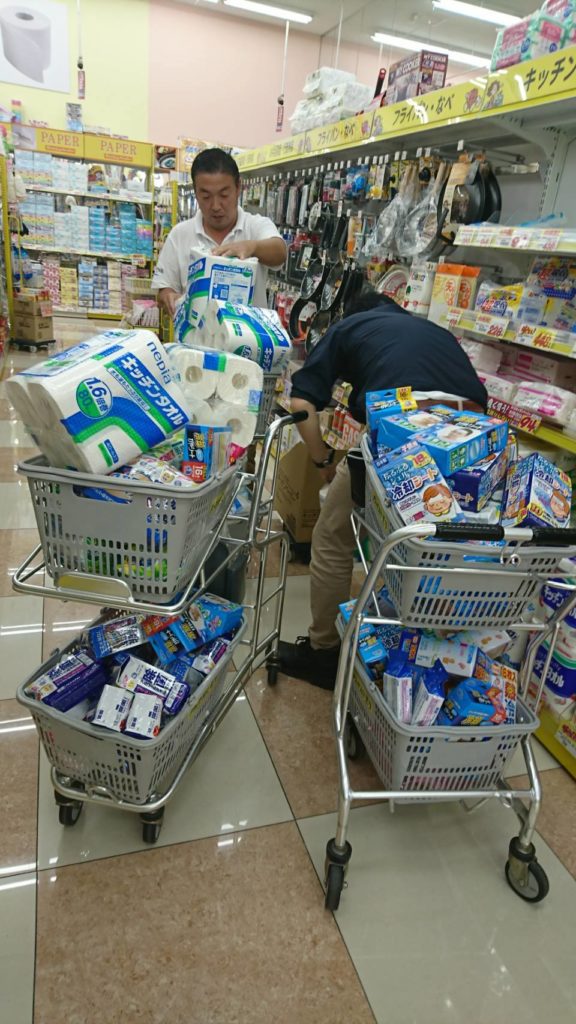 Peace Winds quickly expanded response operations to help improve sanitary situations, procuring wet wipes, disinfectant liquid, soaps, and paper towels for distribution.  The shelters were very relieved to have the new supplies.   Peace Winds also distributed clean underwear to the area while preparing distributions of air-conditioners, electric fans, and humidifiers to the Toho shelters.
July 9:  Peace Winds starts distributing relief supplies in Asakura, Fukuoka.
Around 200 people are sheltered at gymnasium in Asakura, one of the largest evacuation centers.  Since July 6, Peace Winds has been providing much-needed relief items for evacuees. Many evacuees fled from their homes so quickly they had to leave behind not only their personal belongings, but also clothes and toiletries. Peace Winds is meeting with the evacuees and assessing what supplies are in the greatest demand.  PW found sleeping mattresses, fresh clothes, and basic toiletry products were the most needed in addition to the basic necessities of food and water.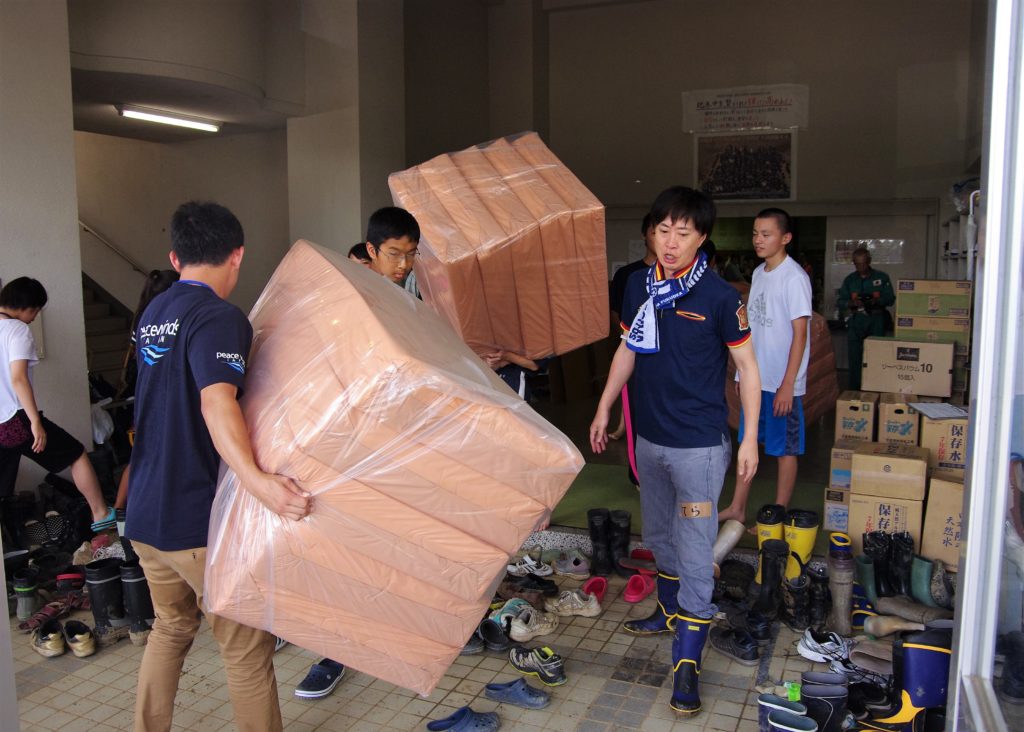 PW immediately procured 100 sleeping mattresses and 1,800 pairs of underwear and distributed them to the evacuees in Haki and two nearby temporary evacuation centers–Amagi community center and Kukinomiya elementary school.  PW also distributed 91 sets of blue sheets to Asakura City Hall and 1,203 pairs of socks to the Kukinomiya school evacuees.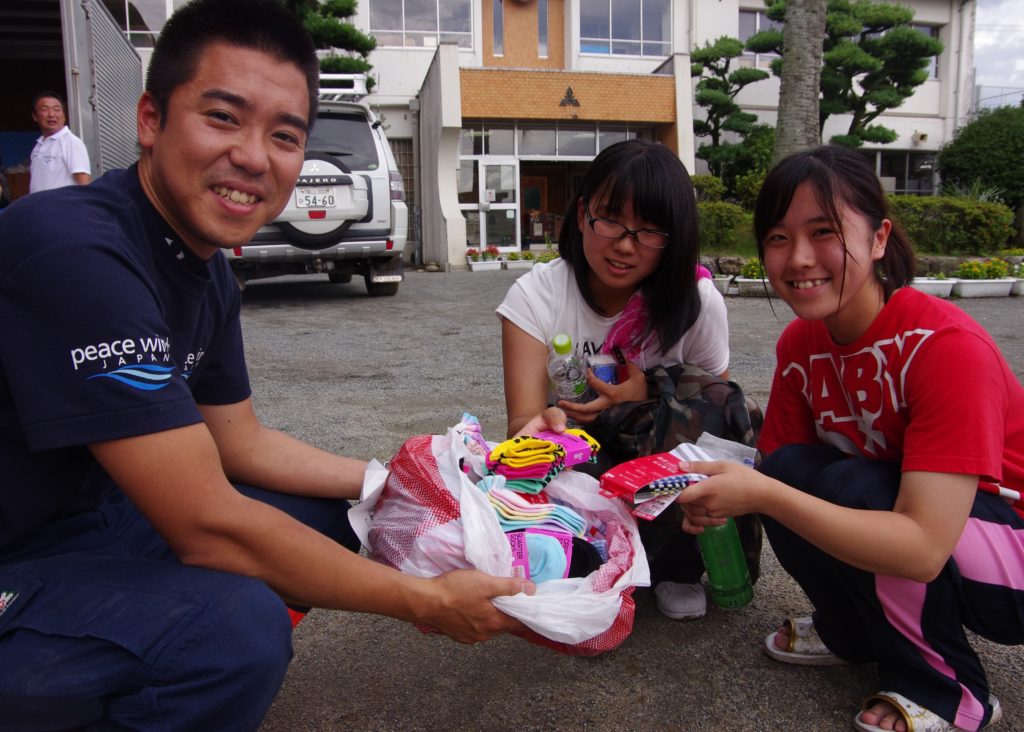 Peace Winds is working closely with the local governments and other NGOs.
July 8: Peace Winds continues rescuing people in severe conditions in Asakura, Fukuoka.
Since the deadly July 5 floods, Peace Winds' rescue team has continued to save people in isolated villages in Asakura City.   Many victims have been desperately waiting for rescue in the continuing heavy rainfall. The Peace Winds team is using both amphibian trucks and helicopters to approach the most affected areas in incredibly severe conditions.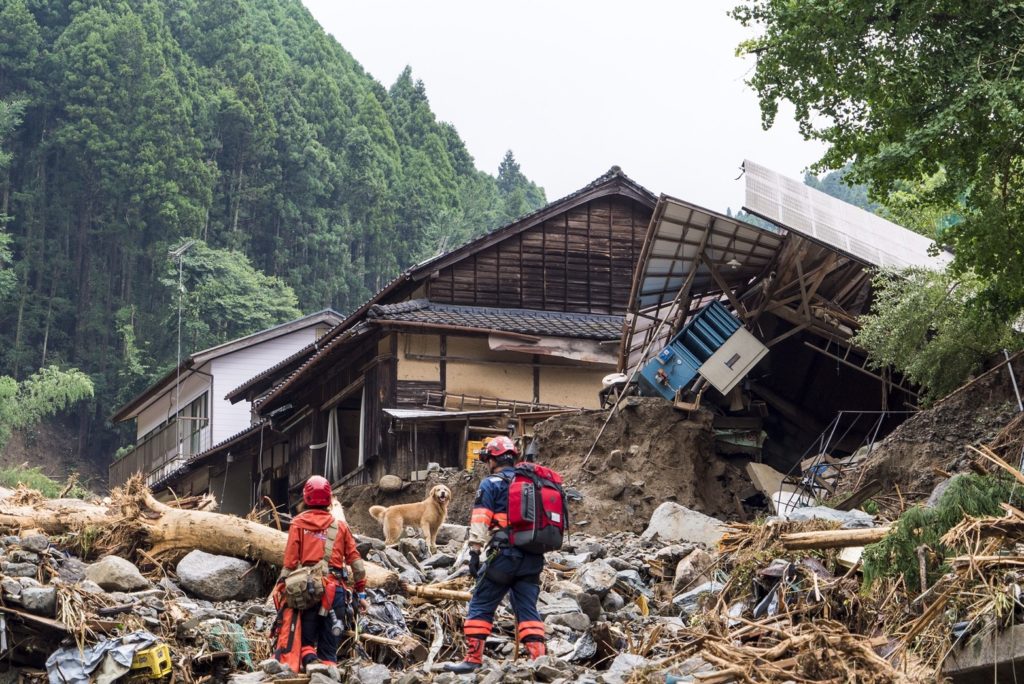 Keisuke Tanabe, one PW rescue staff, reported, "I was not sure if we could possibly get there when I saw houses and cars engulfed in an avalanche of mud. Those damaged houses were gut-wrenching. All trees and rocks were fallen, but we needed to rush into the muddy water and keep going."
DONATE HERE to help support Peace Winds' response in Kyushu.
READ MORE about Peace Winds' response in Kyushu.