One Month After the Floods: Peace Winds Continues To Provide Supplies to Evacuees
August 9, 2017
Peace Winds continues to provide operation support at Haki Junior High Evacuation Center in Asakura, Fukuoka.
Peace Winds staff stay in the school full-time and manage the shelter operations by working with government officials of Asakura-City and Fukuoka-City while providing supplies needed to improve the living environment of the shelter.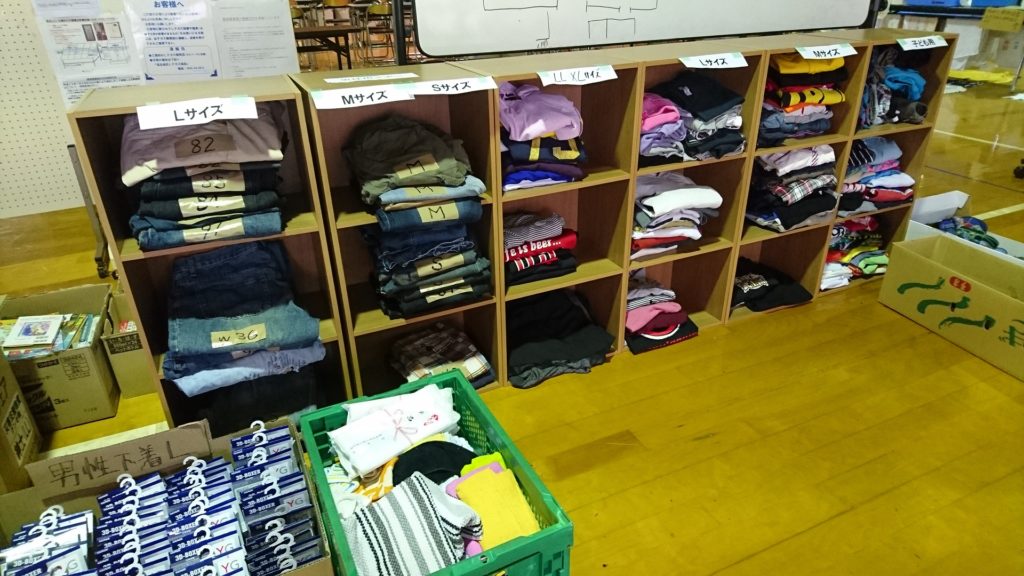 Peace Winds staff began distributing relief supplies on July 6 and residing at Haki Evacuation Center on July 18.  Peace Winds has implemented various operations and provided community and dining spaces, a laundry site, trash dumps, a clothing storage room, and reception area.    Peace Winds has also contributed TVs and washers/dryers.
Evacuees had been cooking their meals outside of the school since the school lacked indoor cooking facilities. Peace Winds constructed a kitchen unit equipped with a fridge, a sink, and air conditioning to help assist with cooking.  Peace Winds also provided a unit for medical aid provision.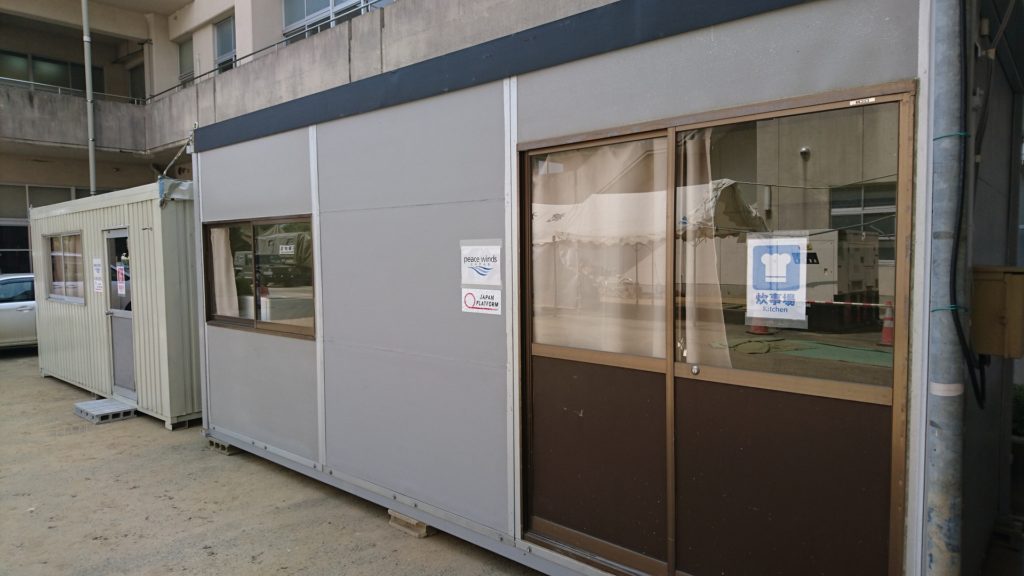 A few companies have joined Peace Winds by providing supplies and employee volunteers at the school-shelter.  IKEA Co. Ltd. donated bedding and daily necessities, and Mars Japan provided candies and sweets. Mizu, a Saga prefecture- based pharmaceutical company, has sent two volunteer pharmacists to support health and medical aid. Peace Winds is thankful for these generous contributions.
The evacuee residents also expressed their gratitude for the improved shelter operations, saying, "Providing materials and facilities needed for daily life has helped a lot and made life so much easier."
DONATE HERE to help support Peace Winds' response in Kyushu.
READ MORE about Peace Winds' response in Kyushu.