Board of Directors

Ambassador
Shunji Yanai
Vice Chair
Law of the Sea Tribunal

Dr. Michael Green
Vice Chair
Center for Strategic and International Studies

Kevin Ichikawa
Secretary
Central Japan Railway

Lieutenant General
W.C. Gregson USMC, Ret.
Treasurer
W.C. Gregson Associates

Lt. General Noboru Yamaguchi JGSDF, Ret.
International University of Japan

Admiral Walt Doran U.S. Navy Ret.
Formerly of Raytheon Asia

Senator Mazie Hirono
U.S. Senate (HI)
Lieutenant General
Thomas Conant USMC, Ret.
TLC Consulting LLC

Ambassador
Thomas Hubbard
McLarty Associates

Yoshiyuki Kasai
Central Japan Railway

Representative
Akihisa Nagashima
The National Diet of Japan

Kensuke Onishi
Peace Winds Japan

Ambassador
Robert "Skipp" Orr
Formerly Asian Development Bank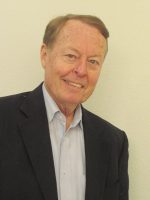 Dr. Charles Aanenson | Chief Executive Officer
aanenson@peacewindsamerica.org
Chuck founded Peace Winds America in 2008. He brings over 35 years of experience in the field of international aid and development. His experience in disaster mitigation extends from designing and implementing disaster readiness and response training programs to coordinating on-site relief. Chuck earned his PhD in public administration from Indiana University.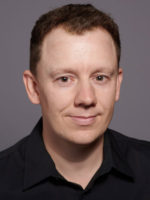 Patrick Hurley | Program Officer
hurley@peacewindsamerica.org
Patrick is an attorney and graduated with honors from The George Washington University Law School, where he focused on international human rights law. He has worked internationally with various Human Rights NGOs as well as the United Nations High Commissioner for Refugees (UNHCR) in Southeast Asia. He has also worked and trained in the field of emergency management with FEMA and the American Red Cross.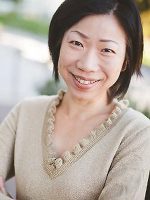 Rumi Naito | Program Officer
naito@peacewindsamerica.org
Rumi brings leadership in fundraising program development. Rumi has worked for arts organizations such as the Boston Symphony Orchestra and the Bach Collegium Japan where she grew the individual and corporate annual giving programs by 110 percent and 200 percent. Rumi holds a B.A. in business from the University of Oregon with a concentration in international business management and cross-cultural communications.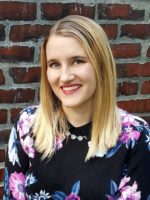 Kristen Johnson | Communications & Fundraising Specialist
johnson@peacewindsamerica.org
Kristen helps support communications and fundraising projects at PWA. She has a background in communications, event management, and community organizing and mobilization. Kristen has been involved for four years with The ONE Campaign where she advocates for ample funding of foreign aid programs. She received her B.A. in English from Western Washington University and her Editing Certification from the University of Washington.