Peace Winds America Special Donor Recognition
August 9, 2017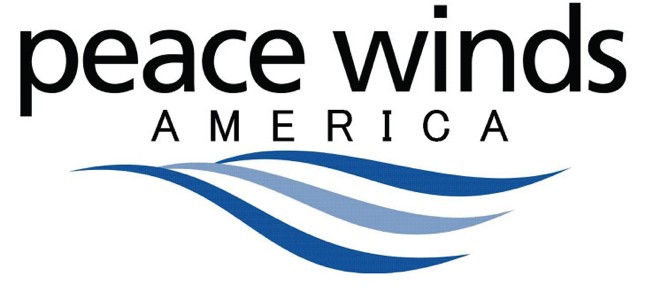 Peace Winds America appreciates and values our donors, whether businesses, organizations, foundations, or individuals. We wanted to recognize donors whose support has helped us move forward with our mission of relief and recovery to those affected by disaster.  We are honored to recognize donors who have supported Peace Winds America's response to the victims of the 2016 Kumamoto Earthquakes: The Seattle Kumamoto Kenjin Kai and Steve and Alli Kim-Yamane.
The Seattle Kumamoto Kenjin Kai* immediately provided funds for emergency relief and continued to support the recovery of the survivors.  The Kumamoto Kenjin Kai has continued its support to provide care for these families, especially the elderly and those with pets.   Peace Winds America also is recognizing Steve and Alli Kim-Yamane, who have generously supported the recovery of the Kumamoto victims.  Their continuous support to Peace Winds has been matched through Global Giving, doubling the impact of their donations.
PWA continues to monitor the needs of families impacted by the Kumamoto earthquakes.  Those living in temporary housing continue to be our focus.   We assist with community activities, special needs such as air-conditioning at the community centers, staff support at the Animal Shelters, and care and comfort for the elderly.    Once again we thank the Seattle Kumamoto Kenjin Kai and Mr. and Mrs. Yamane for their continued support.
* The Seattle Kumamoto Kenjin Kai is a 110 year old organization that originally served as an alumni association for people who emigrated from the Kumamoto Ken Prefecture.  Today the organization remains one of the oldest Kenjin Kai still serving its membership–the Japanese and the Japanese American community in the Seattle metro area. The current program emphasis is to work closely with other Kenjin Kai, Japanese Cultural and Community Center of Washington, and other organizations to teach about the past, encourage multi-generational sharing and learning in the present, and maintain and preserve traditional knowledge and Kumamoto culture for future generations.