Constructing new toilets in South Sudan schools and health centers
February 2, 2018
The South Sudan conflict has resulted in one of the fastest growing and largest refugee crises in Africa, forcibly displacing one in three people. In December 2017, the number of internally displaced persons reached 1.9 million. South Sudan is the youngest country in the world, and much of its infrastructure is underdeveloped. The shortage of goods, the deterioration of security, and the soaring prices greatly hinder displaced persons in resuming their lives.
Peace Winds (PW) has been in this area since 2014 and began partnership with a local NGO, The Health Support Organization (THESO) supporting sanitation and health. In 2016, PW focused on Water, Sanitation and hygiene (WASH) activities with THESO and installed ten new boreholes and rehabilitated 17 hand pumps in villages in Bor West and Juba.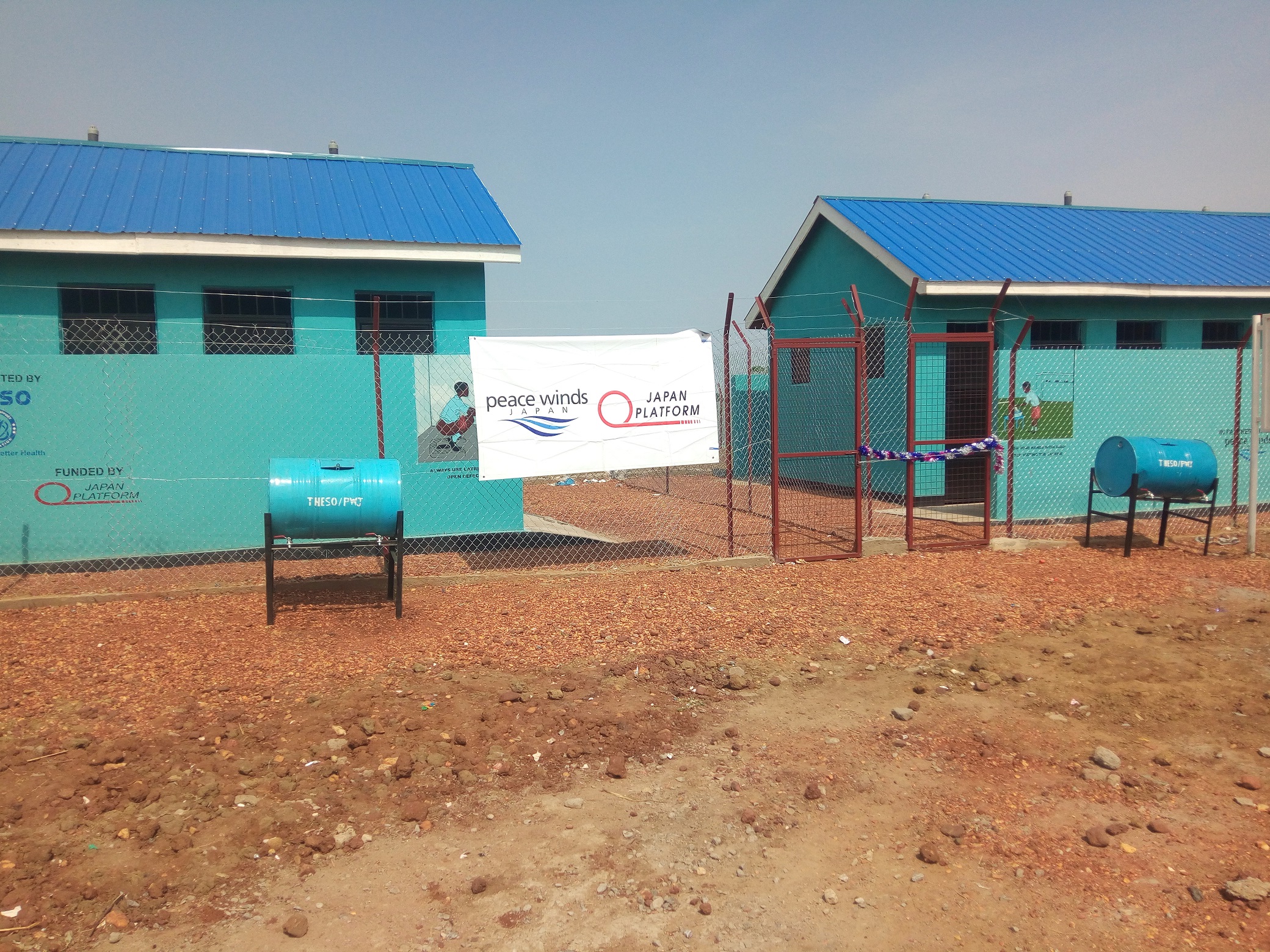 Recent projects have included providing WASH programs and constructing new latrines and updating facilities in schools and health centers. One school had only one toilet for about 1,400 students. One of the female students said, "If I need to use the restroom while at school, I will put up with it until I return home at lunch break." Boys and girls had to use the one working toilet. The staff of THESO said, "In this neighborhood, the shortage of school toilets is normal. We need to increase the number of toilets so that students can have peace of mind when learning." In July 2017, PW and THESO constructed new toilets and repaired a broken well in the school.  The new facilities included slopes and handrails for students with disabilities. One school teacher said there were fewer absences now that students have access to working toilets.  At the completion ceremony, Japanese Ambassador to South Sudan, Kiya Masahiko, said, "Access to clean, safe water and enhancement of hygiene at school not only helps pupils concentrate on studies and achieve higher goals but promotes health and development for the entire community."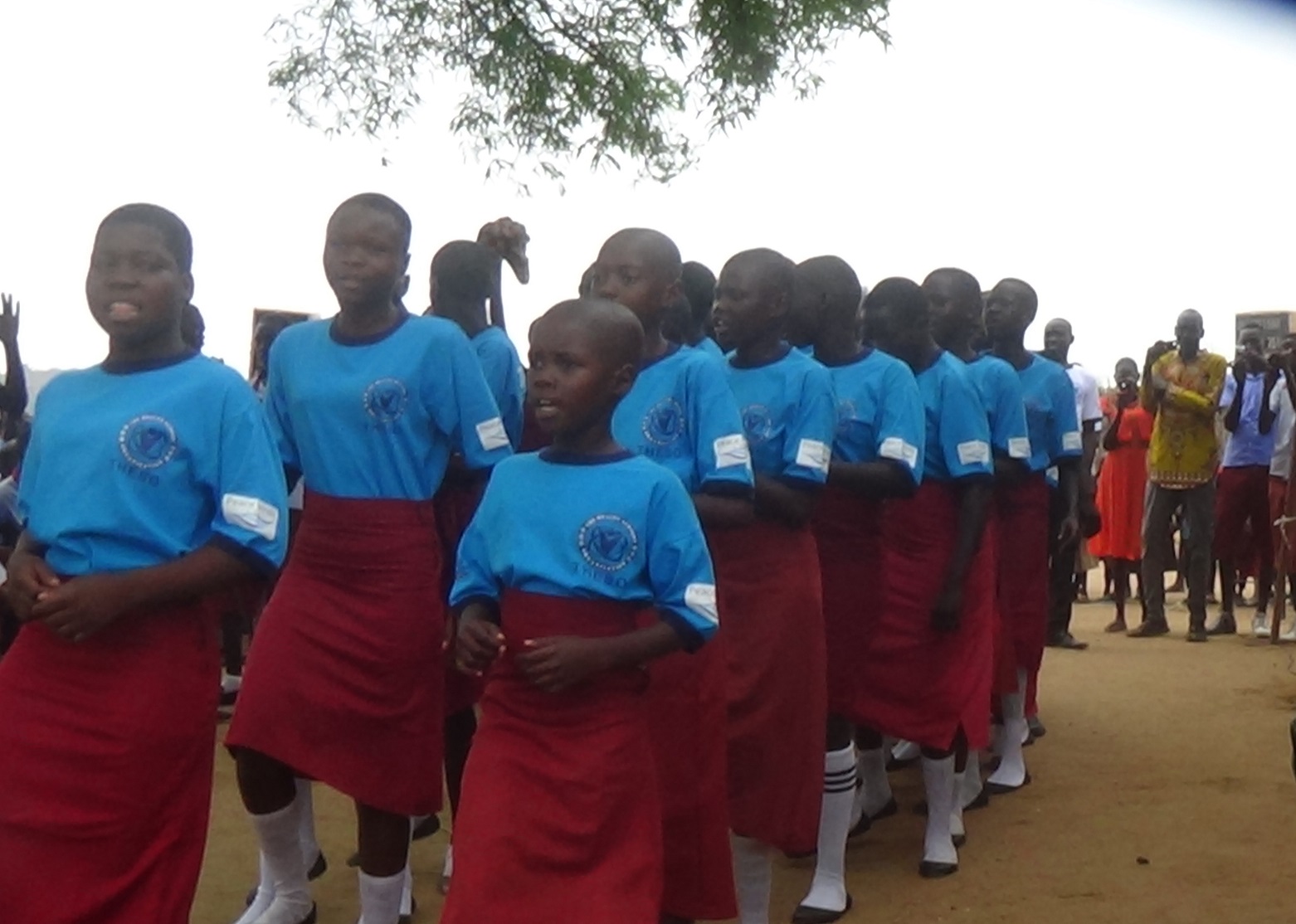 In December, PW and THESO completed construction of toilets in a health center in Juba City, South Sudan.  This toilet construction at the health center was part of host community support around the civilian protected area. Takanobu Nakahara, First Secretary of the Embassy of Japan in South Sudan, attended the completion celebration.
One of the strengths of NGOs is that they listen to their community voices, see their needs, and act to fix to them. Peace Winds continues to respond to the needs of South Sudan and neighboring countries.
READ MORE about Peace Winds' work in East Africa.