Replacing School Supplies Destroyed by Hurricane Matthew
March 29, 2017
"My family stayed at the neighbor's house [during the hurricane] because their house is built better. When we went back to our house, we found that there was nothing left: clothes, textbooks, school supplies, and everything else that was in the house–gone. Everything."
–A primary school student at Paradis des Enfants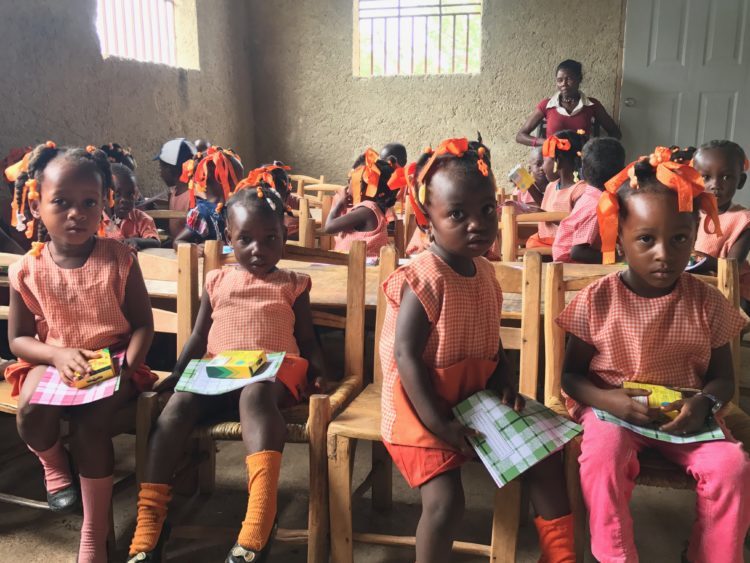 Picking Up The Pieces After Hurricane Matthew
After the hurricane ripped through southwestern Haiti last October, the pride of the Saint-Jean-du-Sud community, the schools, lay in ruin. The roofs, desks, chalkboards, and textbooks had been picked up by the wind and rain and scattered, broken and unusable, around the schoolyard. Jean Baptiste Francelains said, "After the hurricane we picked up blown iron sheets to use for a roof to cover the kindergarten, but the other two classes had to go to school at the church until Peace Winds helped install a new roof."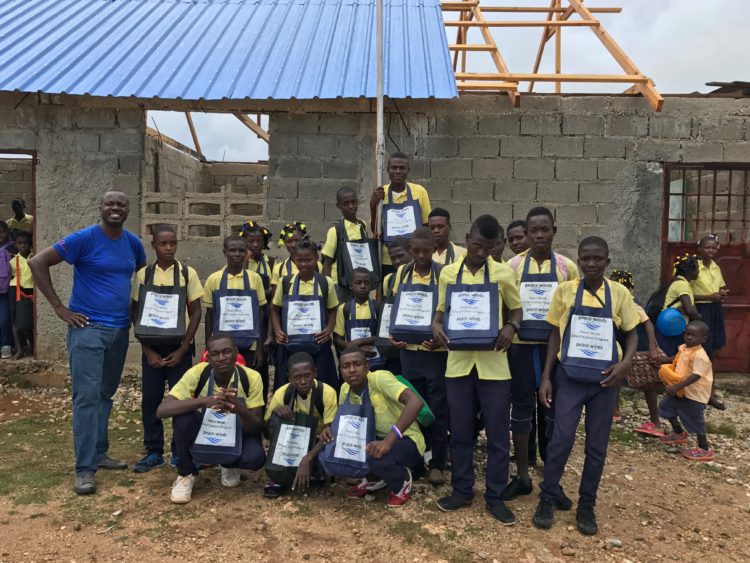 200 Children Receive School Supplies
On March 13 Peace Winds delivered school supplies to the kindergarten, Ecole Mixte de Balix, and primary school, Paradis des Enfants, in Saint-Jean-du-Sud in southwestern Haiti.  We distributed school supply kits to 65 kindergartners and 135 primary school children (first through twelfth grade). Kindergartners received crayons and notebooks and primary school students received blue and red pens, notebooks, math kits–compass, scale, tools in one container–pencils, erasers, and pencil sharpeners. Teachers received large math kits and writing supplies: pens, pencils, large pencil sharpeners, and notebooks.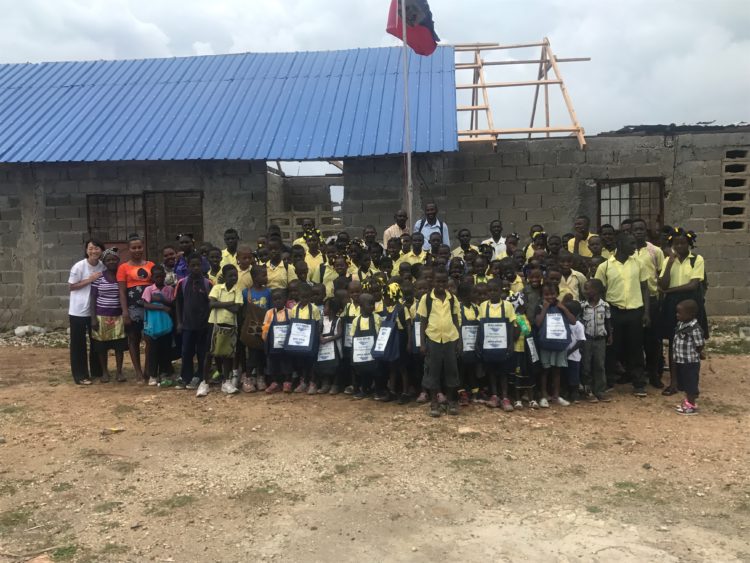 Roofs, Blackboards, Desks, and Chairs Still Needed
Despite our intervention, students are still missing school. Noel Denis, a director at the school said, "Whenever it starts to rain, we have to stop the primary classes and gather under the cover and wait until the rain stops. After that, we need to let the students go home because the classrooms are soaked and we cannot resume class." Roofs are still badly needed in the primary schools, as well as blackboards, desks, and chairs.
"We are thankful that Peace Winds is helping children with crayons and notebooks, but we are still in need of many more supplies. In the meantime, we share what we have and try to move forward."
–Jean-Baptiste Francelains, Headmaster at Ecole Mixte de Balix
READ MORE > about Peace Winds' work in Haiti after Hurricane Matthew.