Tohoku Tsunami 9.0 Earthquake
Timeframe: 2011-2016
When the 11 March 2011 earthquake and tsunami struck northern Japan, Peace Winds America and sister NGO, Peace Winds Japan, responded immediately. Peace Winds teams on the ground distributed more than 160 tons of supplies (food, cooking and heating oil, tents, blankets, shelter sheeting, water) by helicopter, transport vans, and ferry. Peace Winds provided support to more than 20,000 people in evacuation centers in Miyagi and Iwate Prefectures.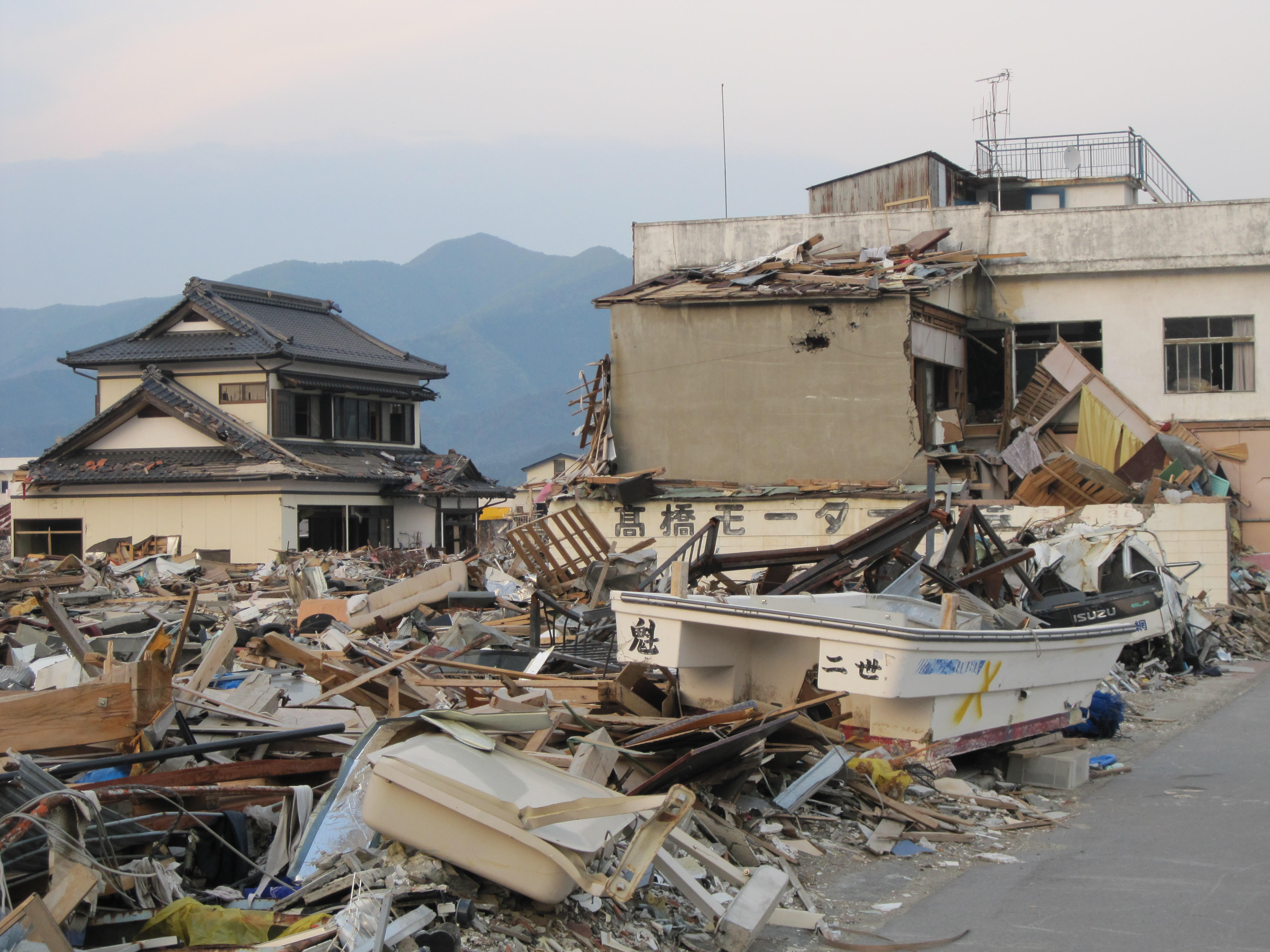 As evacuees moved into temporary housing, Peace Winds provided household supplies (heaters, cooking and cleaning utensils, sheeting and linens, etc.) to more than 8,500 families. Peace Winds targeted children and the elderly with activities, games, music/sports/arts, and gardening.
As people's immediate needs were met Peace Winds began focusing on livelihoods. Peace Winds rebuilt the two fishing cooperatives in Miyagi Prefecture also providing office equipment and computers. Peace Winds provided technical equipment including windbreaks or large shields for women working in the fishing/oyster plant, helped finance the construction of the Minamisanriku fish market. Small businesses and shops were provided matching grants to reopen or get started.
Peace Winds constructed 140 fishing sheds on the lands of the fishing families that had lost their homes and equipment so that they could return to fishing and processing the catch. Peace Winds helped fishing families restart abalone and seaweed farming, and also rebuilt the Minamisanriku trout salmon farm. Peace Winds helped construct the Kensennuma maritime technical high school providing the chemistry and industrial laboratories, computers, and sports equipment.
Peace Winds America provided relief and recovery assistance from 2011 to 2016. Even today Peace Winds monitors the communities providing administrative assistance to community centers which serve the people of the area particularly the seniors and youth. These centers offer disaster preparedness and mitigation.