Japan — Kyushu Floods
Timeframe: 2017-Present
On July 4 and 5, heavy rains caused massive flooding and landslides on the island of Kyushu, affecting four prefectures. Over 386,000 people have been displaced, forced to flee their homes with nothing but the clothes on their backs. Peace Winds conducted search and rescue and has been providing supplies to eight shelters in Asakura-City, Fukuoka, including mattresses, sheets, clothing, sanitary supplies, and meals. Thousands of people are living in evacuation shelters in the region. With recovery efforts still ongoing, it is uncertain when they will be able to return home.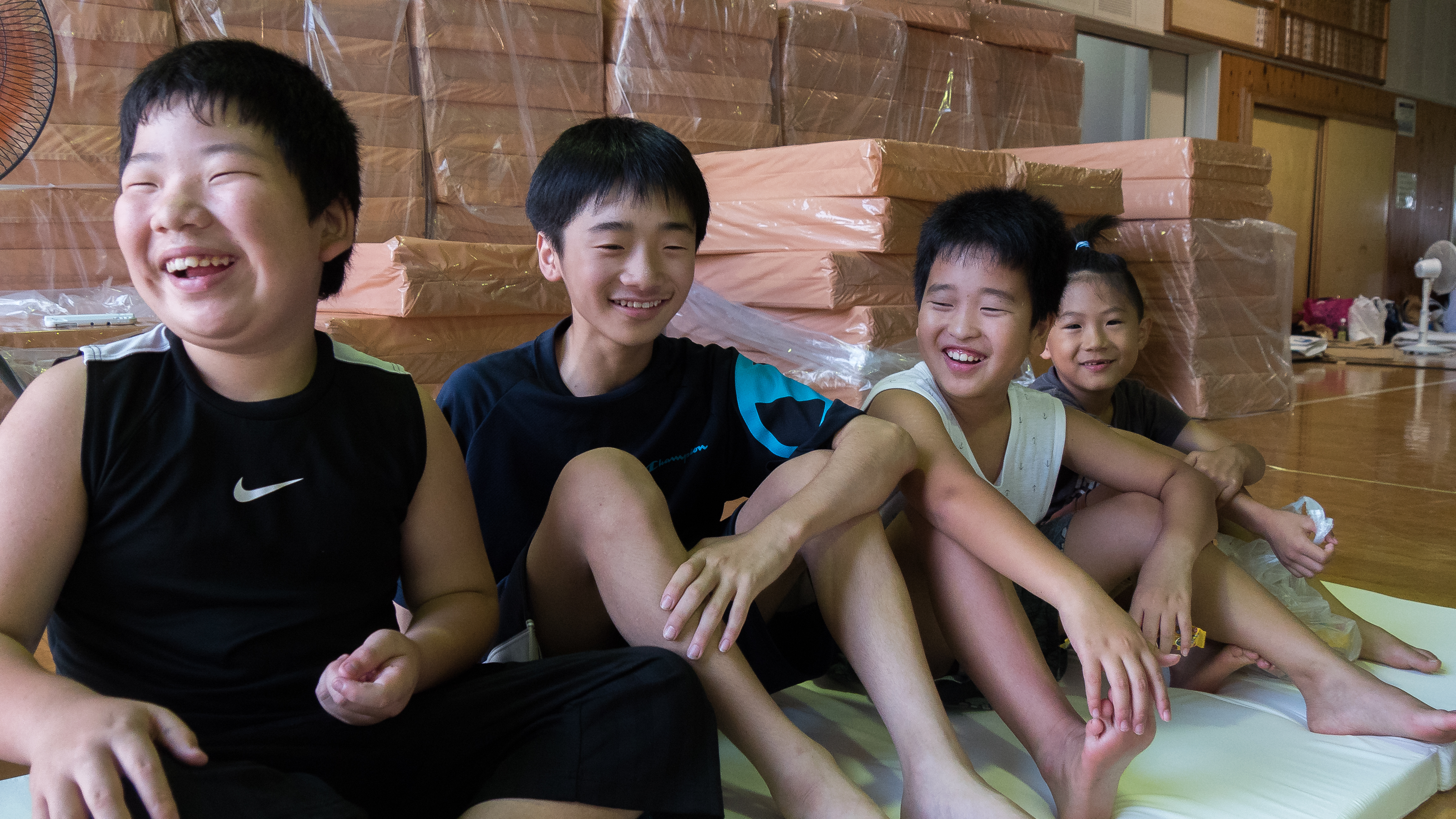 Situation
Heavy rains brought in by Typhoon Nanmodal hit Southern Japan, causing devastating floods and landslides and forcing hundreds of thousands from their homes. Peace Winds has focused its efforts in Asakura-City, Fukuoka, one of the hardest hit areas. Thousands of evacuees are living in temporary evacuation shelters, usually school gymnasiums or community centers, where they arrived with nothing.
Solution
With recovery efforts still ongoing in the Fukuoka prefecture, it is unknown how long evacuees will need to remain in the shelters.  Basic supplies are needed to help sustain people in these shelters as well as funds to help speed recovery in the affected areas.  Peace Winds is working with shelter staff and evacuees to improve conditions within the shelters and ensure evacuees are comfortable and help them remain hopeful for a speedy recovery.
Long-Term Impact
Peace Winds' goal is to make evacuees' adjustment to evacuation shelters as smooth as possible, and to help with the next steps into temporary housing. The quicker recovery efforts can begin, the sooner people can piece their lives back together. Peace Winds will provide living conditions and community programs that will assist the evacuees and their families in addressing the many challenges of recovery.