Haiti Hurricane Matthew
Timeframe: 2016-Present
Peace Winds is returning to Haiti in February 2018 to train carpenters and masons in disaster resistant construction. Peace Winds' goal is to ensure community structures can endure future disasters and to relieve the cycle of destruction that causes disruption and undue burden for the community. Peace Winds will equip community members with modern construction knowledge, empowering them to tackle building projects that will withstand disasters. Peace Winds also will host events and provide livelihood trainings at newly-constructed community centers.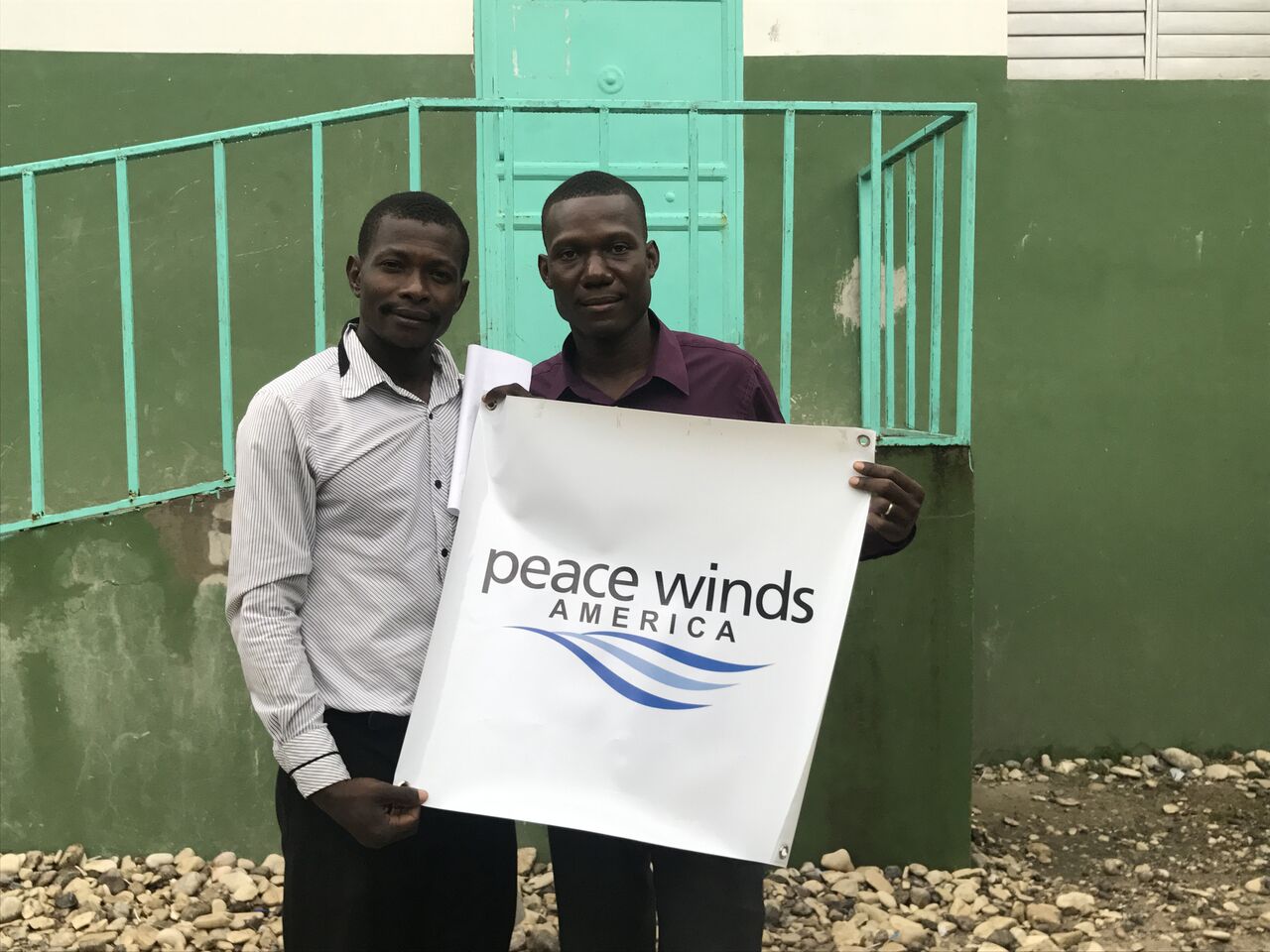 On October 4, 2016, Hurricane Matthew ripped through Haiti. Many areas suffered immense damage, including vulnerable areas still recovering from the devastating 2010 earthquake.
Peace Winds responded to the under-served area of Saint Jean du Sud and provided shelters, building materials, tool kits, and relief goods to 8,000 people. Peace Winds then turned attention to damaged schools in the area. The hurricane destroyed roofs and classrooms and swept away essential supplies, including furniture and teaching materials. This destruction prevented students from attending classes and left many teachers without proper supplies. Peace Winds repaired the school roofs and other structural concerns. In summer 2017, Peace Winds delivered various school supplies to over 2,000 students and teachers at seven area schools. These deliveries ensured classes could continue and each student had the opportunity to move forward with their education.