PWA Meets With Taiwan Delegation
June 10, 2016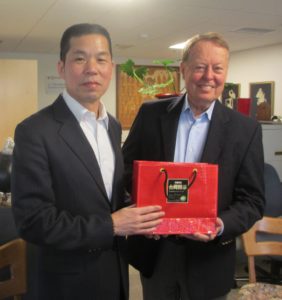 Peace Winds America (PWA) met with a delegation of five from the Taiwan Ministry of National Defense (MND), with U.S. officials, on June 10th to discuss strengthening disaster preparedness and response in Taiwan.   The leader of the delegation from Taiwan, Major General Chung-ChenTsai, informed the group how much they have learned from the lessons of typhoons Morakot and Haiyan.
The groups stressed "whole of society" preparedness and response and explored where roles and responsibilities can be maximized based upon the responders' respective strengths and limitations. The mechanisms for soliciting and proffering disaster assistance need to be clarified before disasters strike and may differ among the various donors and recipients.
PWA and the Taiwan Government ministries and civil society are exploring a disaster preparedness initiative involving countries in the Asia Pacific.
READ MORE > about Peace Winds' Disaster Preparedness Initiative.