Pre-fabricated Housing for Special Needs Evacuees Setup
June 30, 2016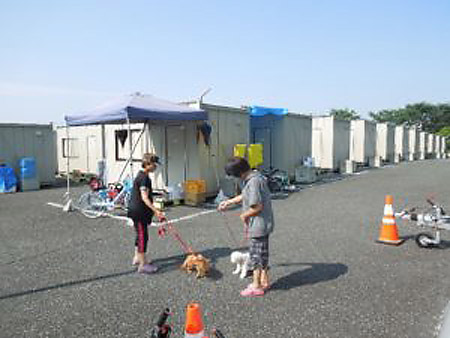 Peace Winds continues to provide shelter for more than 275 people and nearly 100 pets in Mashiki, Kumamoto. The arrival of summer temperatures and monsoon rains (baiyu) has complicated the lives of those who have lost their homes.
On June 20, Peace Winds set up pre-fabricated housing for evacuees in need of special consideration. Pregnant women, the elderly, and those with small children or pets have been moved into these homes that are equipped with lights, air conditioning, and a fridge. For the evacuee communities (tent camps and prefabricated housing), Peace Winds is providing showers, kitchen facilities, laundry facilities, health consultations with pharmacists, plus study rooms and play rooms for children. Again, thank you for making these efforts possible.
READ MORE > about Peace Winds' work in Kumamoto, Japan.