Pets Need Shelter in Kumamoto
March 21, 2017
Caring for Humans and Their Pets
Pets have been an important source of comfort for earthquake survivors in Kumamoto, Japan. But many can no longer care for their pets. Throughout our work in Kumamoto, Peace Winds has supported pets and their owners by providing pet-friendly shelters, and later, dog runs, cat-sitting, and dog-training. Despite this help, not everyone can care for their animals while they rebuild their lives. In temporary housing sites, or townships, living quarters are quite small—only 208 square feet for each family. Many families have decided to turn their dogs over to new owners or to pet shelters because of their limited living space.
Now in Kumamoto, pet shelters are full. In February Peace Winds decided to support a local dog rescue organization called Dog Rescue Kumamoto.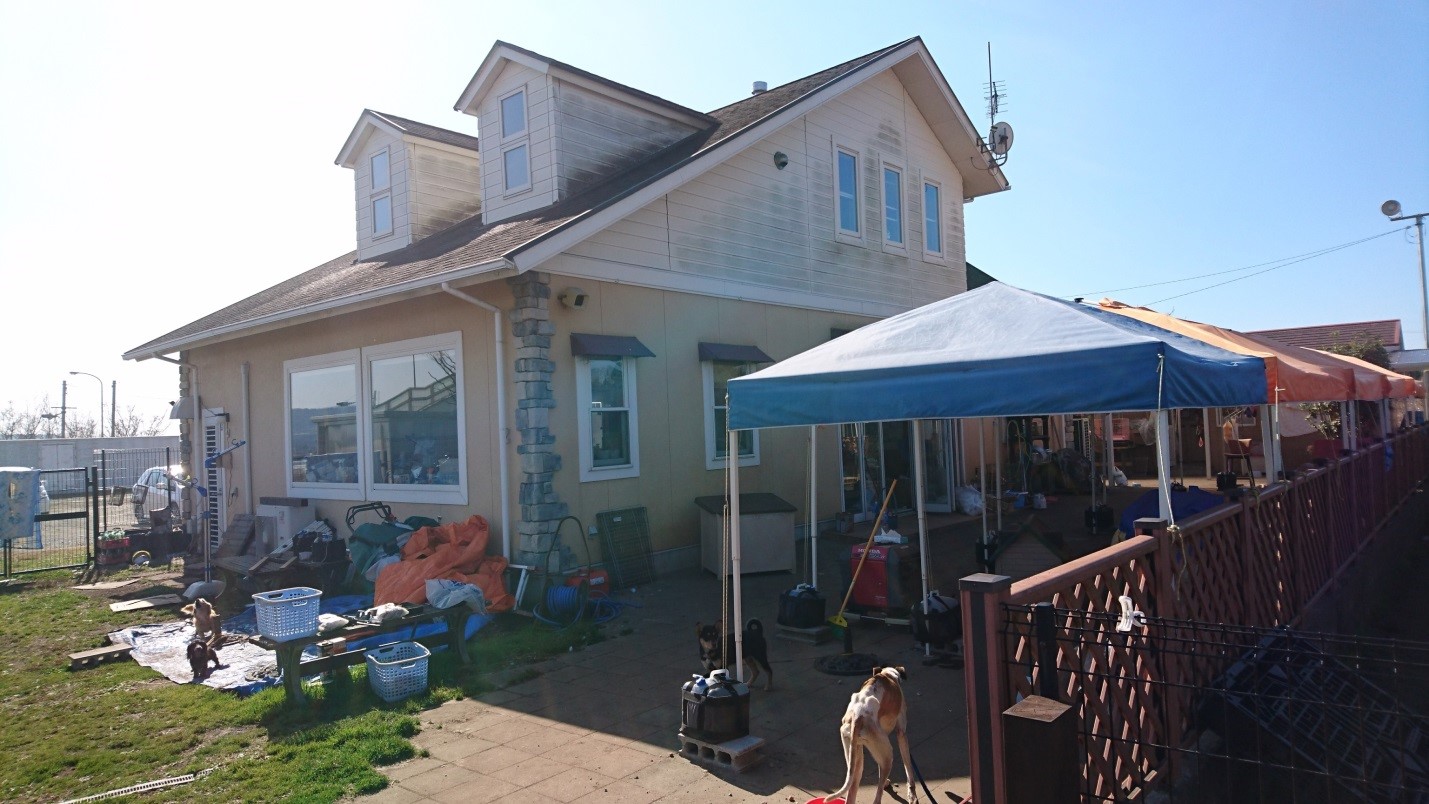 Following the earthquakes this shelter was inundated with animals. The total number surged from 20 to 80 and shelter staff has been trying to keep up ever since. Yoshihiro Ikumatsu, a representative of Dog Rescue Kumamoto says, "The day-to-day work taking care of our animals' health as well as cleaning dog kennels limits the time staff have to look for foster parents. Finding foster homes for adult dogs is especially difficult and can take several years." Now with 57 pets and just two staff people, Dog Rescue Kumamoto is getting a boost of support from Peace Winds.
Peace Winds also has an eye to the future, envisioning the construction of more pet protection shelters and foster centers so that all pets in Kumamoto will have a place to live while they await their forever home.
READ MORE > about Peace Winds' work in Kumamoto, Japan.