Peace Winds: Supporting Refugees in Africa
November 9, 2017
PWA and PWJ are implementing steps to strengthen our collaborative response to natural disasters and humanitarian crises around the world. By further aligning our missions and integrating operations, we will better leverage the U.S. and Japan's resources and expertise to provide relief and humanitarian leadership to vulnerable areas. 
Since its founding in 1996, Peace Winds Japan has provided humanitarian assistance and disaster relief (HADR) to vulnerable populations around the world. PWJ has an established presence in Africa. Today, Peace Winds focuses on refugees and displaced persons affected by growing conflicts and climate changes in the region. Peace Winds provides support through WASH (Water and Sanitation, Hygiene Assistance) programs, shelter and housing construction, education and training, and livelihood programs.
Kenya | 2011 – Present
Since 2011, Peace Winds has been providing temporary housing construction and shelter support to the Dadaab refugee camp. The town of Dadaab in the eastern part of Kenya has the largest refugee camp in the world. It hosts almost half a million Somali refugees who fled their homes due to insecurity and famine.
Since 2015, Peace Winds has also supported refugees fleeing to Kenya from South Sudan.  PWJ has constructed shelters for families at the Kakuma refugee camp, located along the border between South Sudan and Kenya.  Peace Winds continues to build more housing and shelters to support the 48,000 people in the camp.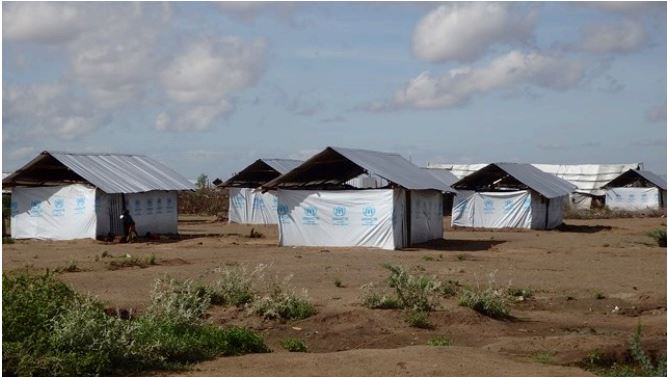 Uganda and South Sudan | 2014 – Present
Since 2014, Peace Winds has been partnering with local NGOs to support "residential districts" for internally displaced people in Juba City.  Peace Winds provides materials for residents to build their own simple homes in these districts, helping provide stability for many families.
Additionally, Peace Winds has been focusing on hygiene programs for adults and children and overseeing the installation of latrines in the districts. PWJ also provides assistance in healthcare and hygiene education by teaching proper hand washing etiquette and encouraging expectant mothers to have regular check-ups at the clinics. Peace Winds hopes to reduce infant and maternal mortality rates and to foster an environment where children can be healthy in spite of the close-quarters of the camps.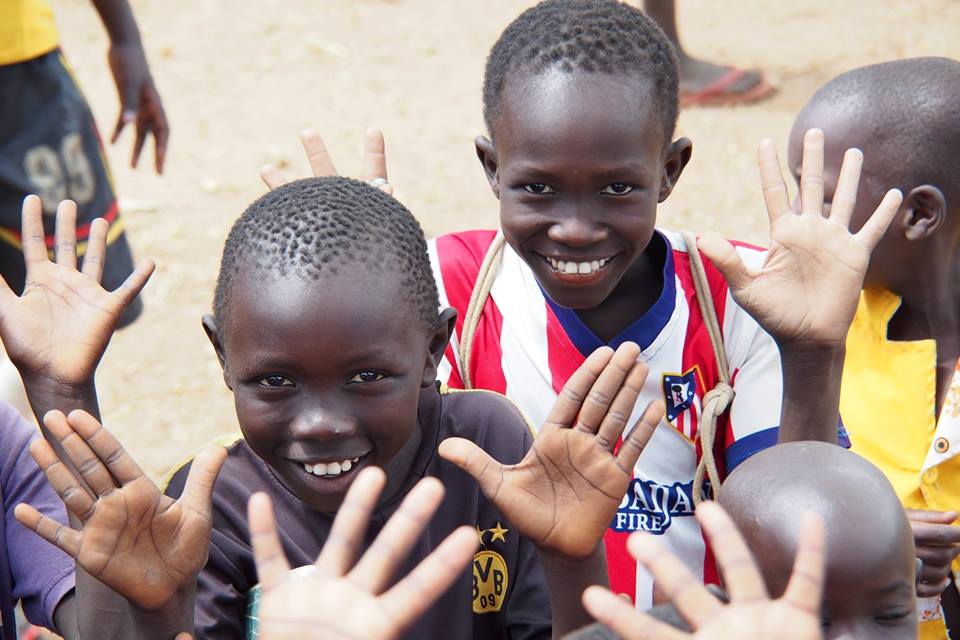 READ MORE about Peace Winds' work in East Africa.