Nepal Earthquake Projects Completed
October 9, 2017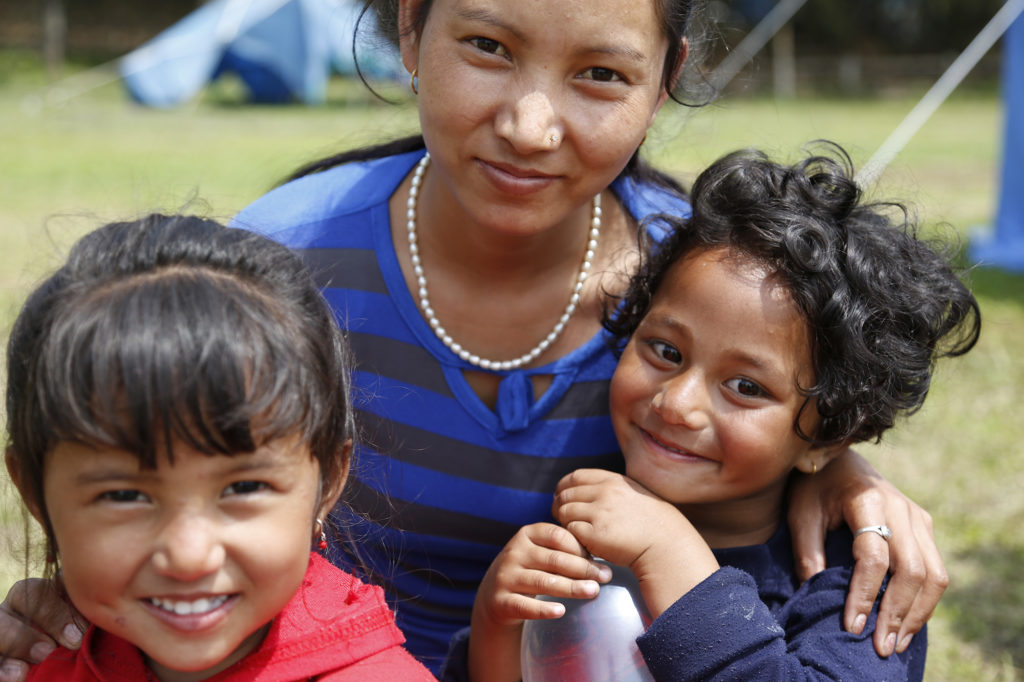 Following the 2015 earthquakes, Peace Winds America reached out to assist women and girls.
With your help, we partnered with a local NGO to build three community centers where women were able to work and learn skills to improve their livelihoods.  These Centers provided the women and girls a safe, functional space to gather and were also important in fostering women's economic recovery after the earthquake.  One Center provided equipment and training for weaving handloom fabric. These women produced beautiful dhaka and sold them in the Katmandu market. The two other Centers opened opportunities for entrepreneurial development. Women began processing and marketing vegetables and dairy products, and even produced candy.  The women acquired new management skills and technology through our recovery efforts, enabling them to bypass middlemen and achieve higher prices for their products. These community centers are now self-sustaining operations run by these women, resulting in community-owned and operated enterprises by those who were severely impacted after the earthquakes.
"We members of the communities are grateful for the support, which has been source of livelihood for many women and girls in the villages. We members are working hard towards building the centers profitable business enterprises. Without [the] initiative and support of Peace Winds America and SYL Foundation, this would not have been possible." –Robin Amatya, CEO of Nepal NGO, SABAH.
You can see the centers and the products made in the video below (jump to 2:12).
Peace Winds America also targeted water and plumbing destroyed by the earthquakes in the Ramechhap district. With your help, Peace Winds and a local NGO restored many of the water systems, installing piping, wells, irrigation systems, and lavatories near schools.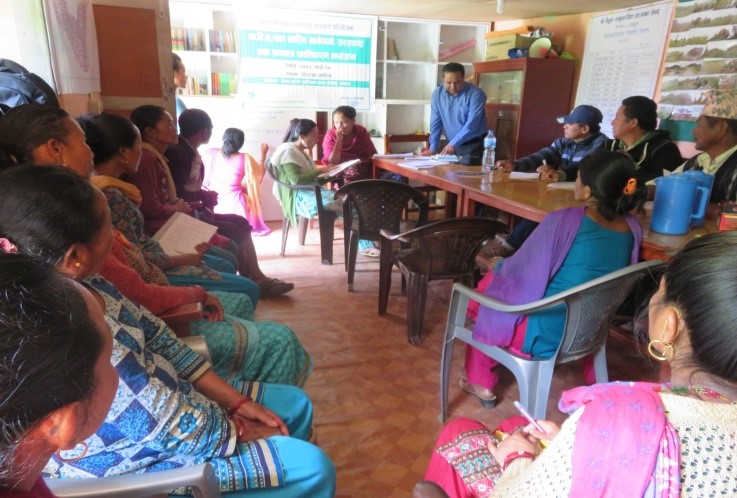 PWA will continue to monitor these project outcomes, which you can follow on our blog.
Your generosity makes our response in Nepal possible. Thank you kindly for your support to help Nepal recover.
Please consider joining our mailing list for updates on new projects and the needs of others affected by disaster, as well as updates on past projects like Nepal.