FLASH APPEAL: Donations Needed for Haki Evacuation Center Evacuees
August 2, 2017
Since deadly floods hit Kyushu in early July, hundreds of evacuees are still living in evacuation centers. The damage is catastrophic, with many homes still buried beneath mud and debris. The water purification plant also suffered damage, leaving other homes without access to clean water.
Of the approximately 700 people living in evacuation centers, Peace Winds is serving those residing in close quarters at Haki Junior High School in Asakura City. Peace Winds is ensuring the day-to-day operations run smoothly.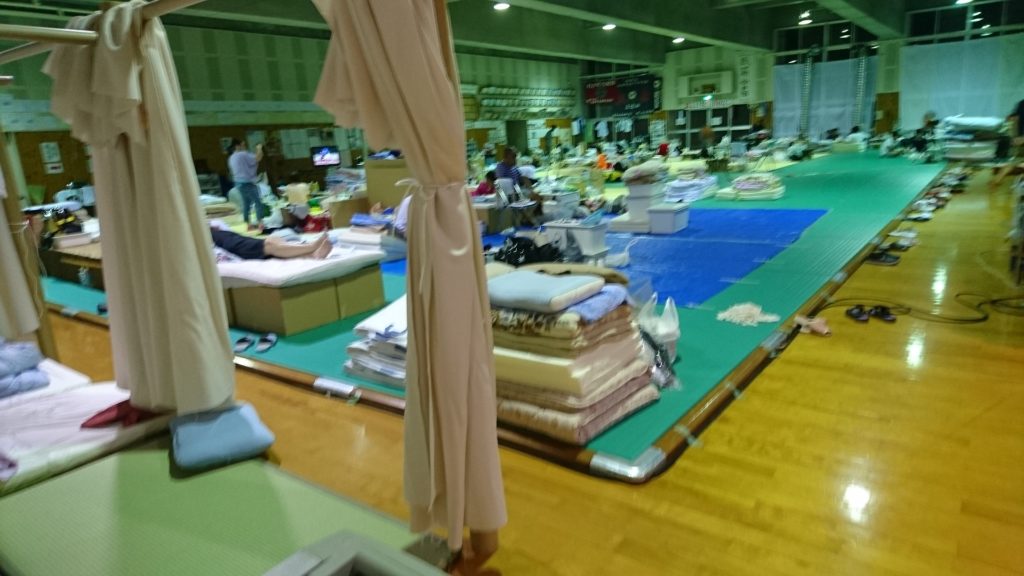 There are currently no plans for clearing the debris and damage from the affected areas or repairing the water plant for operation, meaning preparations for the long-term stay of evacuees is needed. One of the immediate concerns is the hot summer weather that has brought incredibly high temperatures and increased the chance of heatstroke for vulnerable populations, with the elderly being particularly susceptible.
Peace Winds needs your help to continue operating the Haki facilities for evacuees. Peace Winds has estimated Haki evacuation center will be needed from now through October. Besides the basics of food and water, other supplies including bedding, clothing, and air conditioners are needed, as well as maintenance and trained personnel for toilets, showers, and healthcare.
Our goal is to raise $25,000 to assist PWJ with this project, particularly helping women, children, and elderly in these communities.
You can donate online here, or call us at (206) 432-3712.
You can also donate by mail by sending a check and filling out this form.
We are all most grateful for your help.
DONATE HERE to help support Peace Winds' response in Kyushu.
READ MORE about Peace Winds' response in Kyushu.