Peace Winds Helps Improve Life for Evacuees in Shelters
July 13, 2017
Peace Winds' addressed the needs of evacuees in Fukuoka shelters.
One week has passed since floods swept through Asakura, Fukuoka. Displaced people have been staying in shelters across the city, with search-and-rescue and other recovery efforts still ongoing.  When these people will be able to leave the evacuation centers is uncertain. Peace Winds (PW) is improving current shelter operations to provide more effective relief to the thousands of evacuees in Asakura.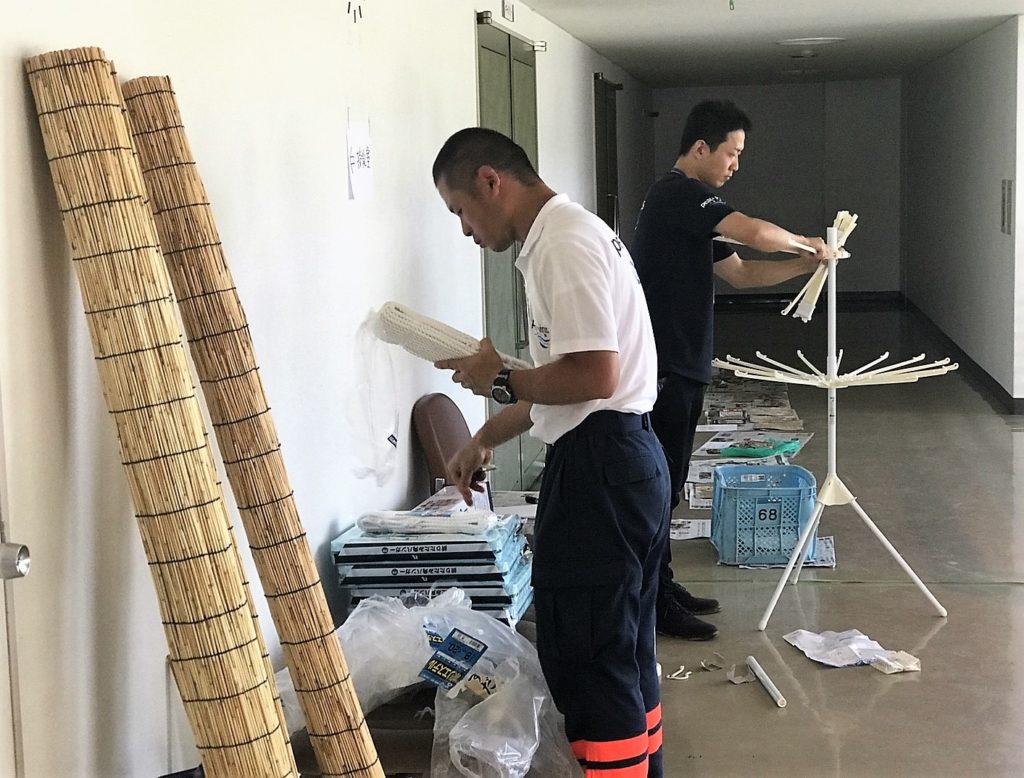 Sunrise Haki, one of the largest shelters in Asakura, has 200 evacuees. PW set up drying stands for the evacuees' laundry. PW also dedicated space for nursing rooms for breastfeeding moms, a concern brought to PW attention.  For evacuees of Haki and Kukinomiya school shelters, PW distributed 267 ice packs to the evacuees in response to the sweltering summer heat.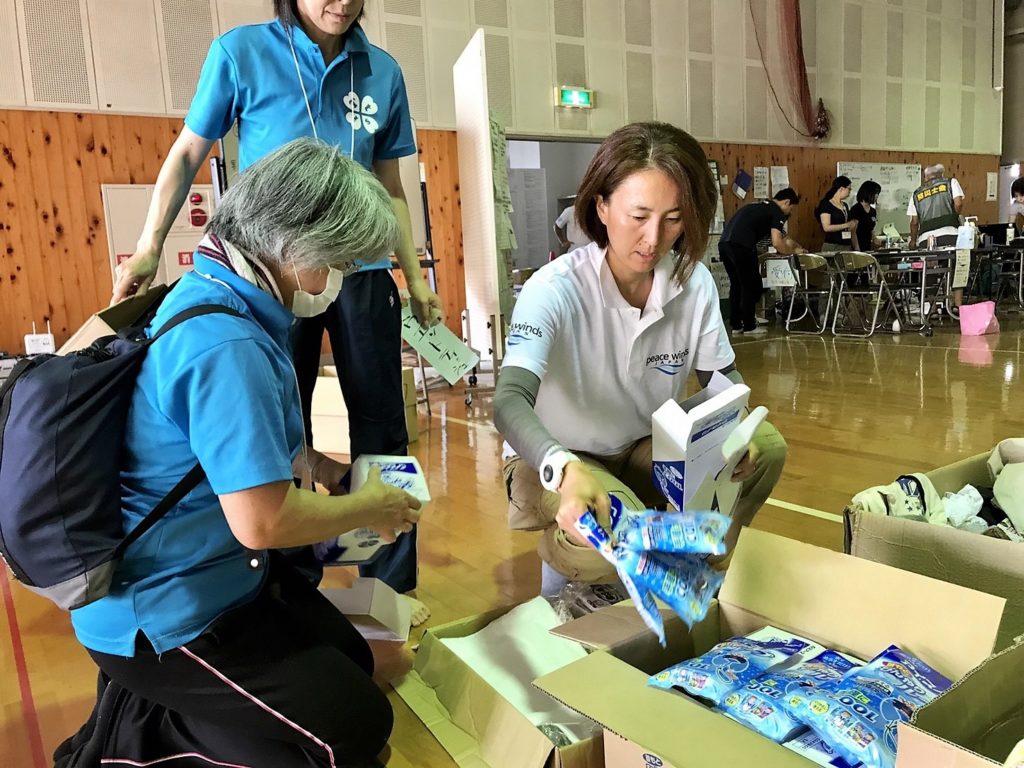 DONATE HERE to help support Peace Winds' response in Kyushu.
READ MORE about Peace Winds' response in Kyushu.