Housing, Community Centers Continue Nepal Recovery
January 29, 2016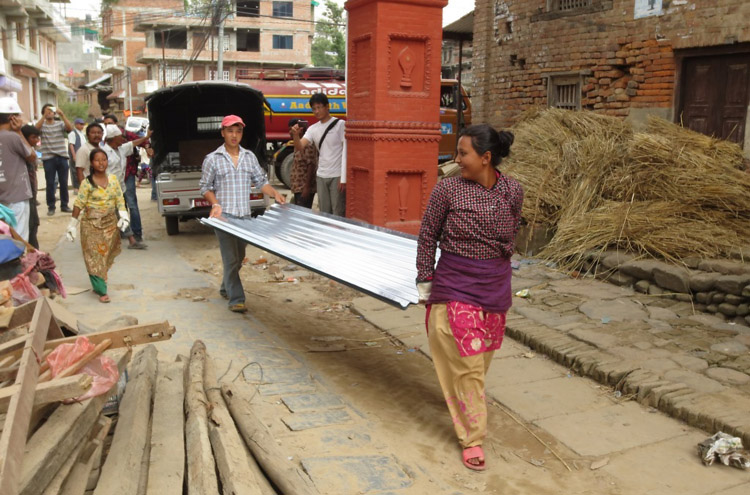 In the face of the Nepal winter and an ongoing nationwide fuel crisis, Peace Winds America is making strong progress in its earthquake recovery and rehabilitation programs.  In our last report we detailed corrugated galvanized iron and bamboo distribution for housing in a Sindhupalchowk District village.  This distribution was complemented by family tool kits, villager training, and construction of model houses.
We are pleased to report that to date, 2,705 families (approximately 13,525 individuals) have received materials to repair and rebuild houses damaged in last year's earthquake.  The distribution began in Sanosirubari village and expanded to three others, all comprising approximately eight wards.  A total of 84 local residents have received masonry and seismically protected building training from our local partners, allowing them to spread this knowledge among our communities.  They are assisted by the presence of 11 model houses that demonstrate best practices for rebuilding safe, spacious, and resilient houses.
Our shelter recovery efforts are complemented by a livelihood program to the east of Kathmandu, in Bhaktapur.  There Peace Winds will be constructing a community center.  This center will serve many purposes:  providing women and girls a safe space during the day, job and livelihood training, childcare, trauma counseling, and more.  Presently we plan three community centers which will aid the economic recovery of their neighborhoods.