Two Years After Quakes Women Have New Opportunities
April 25, 2017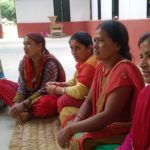 Two Years After Massive Earthquakes Hit Nepal Women Have New Opportunities
Two years ago today a massive earthquake struck Nepal. The quake, which killed more than 8,000 people and destroyed homes, infrastructure, and livelihoods, was followed by a major aftershock on May 12. Both caused widespread damage.
PWA responded immediately and also established partnerships with Nepalese NGOs to work in recovery. With partner SABAH Nepal PWA built three community centers where women are reestablishing their lives.
"Women were the worst affected…"
"After the earthquake the situation of the village…deteriorated so much. Many people just stopped working. They left the farms barren. The cattle began to die. Women were the worst affected as they had to take care of the children and the family. We didn't get any support from the government. We lost hope, we didn't know what to do. Even after a year we haven't been able to completely recover from the trauma of the disaster."
—Sumitra Baniya, a single woman supporting her father and uncle
PWA and SABAH Nepal Build Three Community Centers
Business, temples, homes, and roads were destroyed. Women needed a place to work and a way to grow their skills. Three community centers in Bhaktapur and Kavrepalanchok provide space for psychosocial and economic recovery through skill building, training, and new technologies.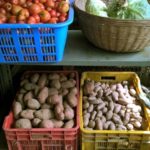 Nala Commmunity Center
The community center in Nala, Kavrepalanchowk has been operational since August 2016.  Almost all of the women there grow green vegetables, but much of their profits go to middlemen who sell the produce in Kathmandu. In October the women decided to use the community center as a center for food processing, with a special focus on fresh vegetable collection and packaging. The women from this area now supply fresh vegetable for the use of The Village Café, an enterprise owned by SABAH Nepal. Recently, a group of twenty women were trained in the production of candies made from a common sour fruit called lapsi. (See that video on our website.)
Khawa Community Center
The center in Khawa recently decided to use the community center for food processing with special focus on dairy products, as most of the women raise cattle. Currently they are selling milk to the collection center which does not yield much profit. PWA helped this cetner find additional funding to provide additional job-training in post-harvest food processing. This funding will also provide the necessary technology and equipment so that they can establish a community-owned food processing enterprise. Greater skills and technologies will allow the women to bypass the middlemen and achieve higher rates for their products. Off-farm activities will diversify their skills and make the community more resilient.
PWA will continue to monitor project outcomes in Nepal as the region moves into its third year of recovery.