Community Centers Enable Livelihood Recovery
August 2, 2016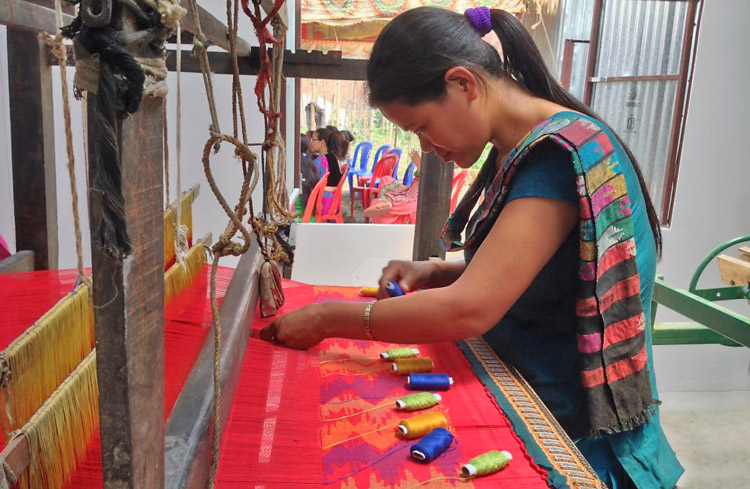 More than a year has passed since PWA responded to Nepal's worst disaster in a century.  PWA has stayed the course, transitioning our response from immediate relief and shelter construction into recovery.  PWA has focused its efforts on marginalized women and girls, providing livelihood support for home-based workers east of the capital of Kathmandu as well as reconstructing water and sanitation infrastructure in rural Ramechhap district.
Increasing Livelihoods of Home-based Women Workers
The earthquakes destroyed homes and most of the city center of Bhaktapur, a historical city east of Kathmandu.  Friends and neighbors began sharing living quarters. This situation was untenable for traditional weavers who relied on home-based crafts to support their families.