Peace Winds responds to earthquake in Eastern Taiwan
February 9, 2018
Update: Peace Winds leaves Taiwan
 
Peace Winds departed Taiwan February 11 after providing search and rescue assistance following the earthquake on February 6.   Peace Winds deployed a team on February 7 and searched for survivors, cleared buildings and surveyed damages. Peace Winds continued searching for survivors in the following days.  We thank the local partner organization, Iron Han, for helping on the ground and providing medical assistance in the area.
Peace Winds provided their rescue equipment to the Taiwan team for use in future disasters. Peace Winds is planning to train local teams in search and rescue and equipment operation.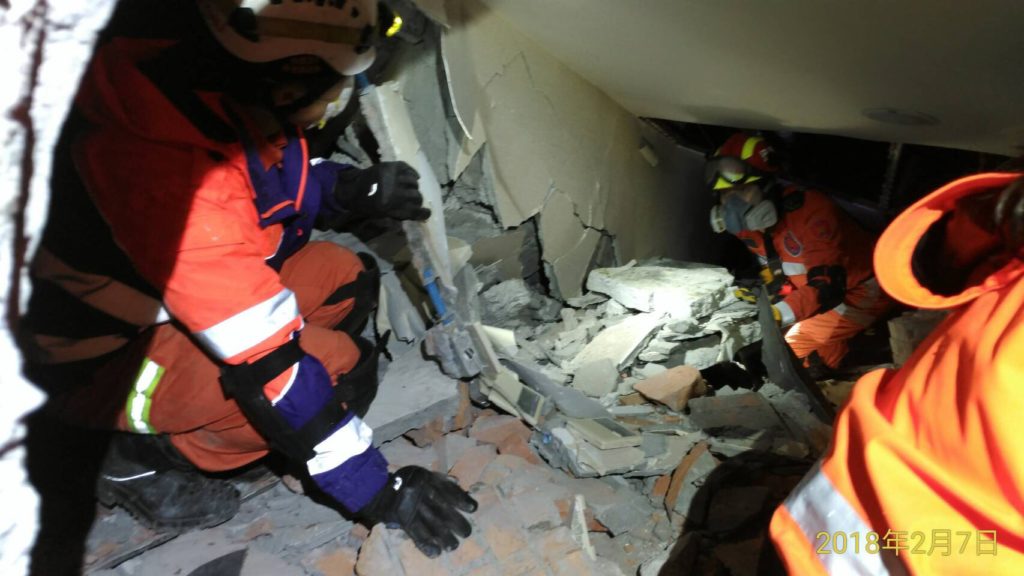 On February 6, a 6.4 earthquake struck off the coast of Hualien, Taiwan. Reports of February 9 stated at least eight people were dead, with 63 missing and over 240 injured.
Peace Winds Japan responded immediately, arriving in Taiwan February 7 and deploying a search and rescue team to the most damaged parts of Hualien. The team assisted with recovery efforts and surveyed damage. Peace Winds are working closely with a local organization to facilitate medical treatment to the injured on site.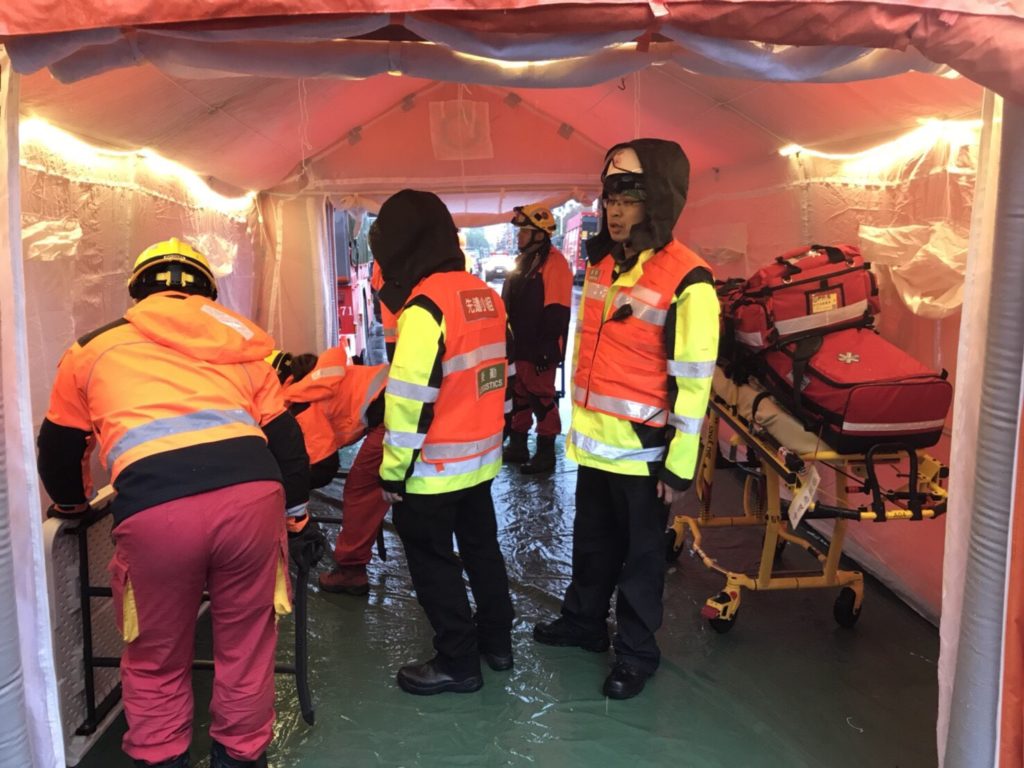 Aftershocks were a concern for the team, who were working quickly to evaluate damage and clear buildings at risk of collapse. "The rescuers looked for missing people who were probably trapped in the collapsed and damaged buildings despite dangers of more collapses from strong aftershocks," a local official reported. Situations like this massive earthquake are where Peace Winds efforts to build a strong network of international rescue teams clearly show positive results. "Being on the ground with other rescue teams, with whom Peace Winds previously collaborated during the 2016 Taiwan Earthquake, and exchanging information helps Peace Winds better respond and serve the people in the area."